Leapholes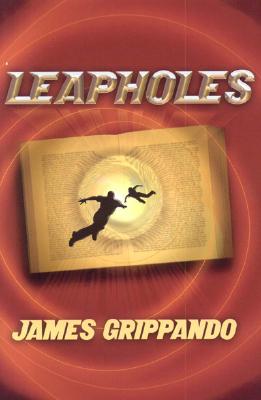 Leapholes
American Bar Association, Hardcover, 9781590316665, 314pp.
Publication Date: September 15, 2006
* Individual store prices may vary.
Buy Now
or
Shop Local
Enter your zip code below to purchase from an indie close to you.
Description
Ryan Coolidge hates middle school and is in the worst kind of trouble-trouble with the law. The one person who can help Ryan is a mysterious old lawyer named Hezekiah. Hezekiah may have magical powers, or he may have the most elaborate computerized law library ever conceived. Either way, together, Ryan and Hezekiah do their legal research by zooming through leapholes, physically entering the law books, and coming face-to-face with actual people from some of our nation's most famous cases-like Rosa Parks and Dred Scott-who will help Ryan defend himself in court. It is time travel with a legal twist, where law books and important legal precedents come to life.

About the Author
James Grippando is a New York Times bestselling author of suspense. Gone Again is his twenty-fourth novel. He was a trial lawyer for twelve years before the publication of his first novel, The Pardon, in 1994, and he now serves as counsel at Boies Schiller & Flexner LLP. He lives in South Florida with his wife, three children, two cats, and a golden retriever named Max, who has no idea he s a dog.