Grip of the Shadow Plague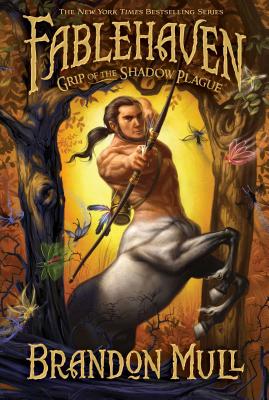 Grip of the Shadow Plague
Shadow Mountain, Hardcover, 9781590388983, 487pp.
Publication Date: April 1, 2008
* Individual store prices may vary.
Buy at Local Store
Enter your zip code below to purchase from an indie close to you.
or
Not Currently Available for Direct Purchase
Description
Danger lurks everywhere.

Strange things are afoot at Fablehaven.Someone or something has released aplague that transforms beings of light intocreatures of darkness. Seth discovers theproblem in its infancy, but as the infectiousdisease spreads, it becomes clear that thepreserve cannot hold out for long.

In dire need of help, the Sorensonsquestion where to turn. The Sphinx hasalways given sound advice butis he atraitor? Inside the Quiet Box, Vanessamight have information that could lead toa cure butcan she be trusted?

Meanwhile, Kendra and members ofthe Knights of the Dawn must journey toa distant preserve and retrieve anotherhidden artifact. Will the Society of theEvening Star recover it first? Will the plagueeclipse all light at Fablehaven? Find out inFablehaven: Grip of the Shadow Plague.

(Don t forget to drink the milk.)
About the Author
Brandon Mull has worked as acomedian, a filing clerk, a patio installer, a movie promoter, a copywriter, andbriefly as a chicken stacker. For a coupleof years, he lived in the Atacama Desertof Northern Chile, where he learnedSpanish and juggling. He currently livesin Utah in a happy little valley near themouth of a canyon with his four childrenand dog named Buffy. Brandon is the #1New York Times best-selling author of theFablehaven, Beyonders, and Five Kingdoms series. Visit Brandon at BrandonMull.com. "