The Open Door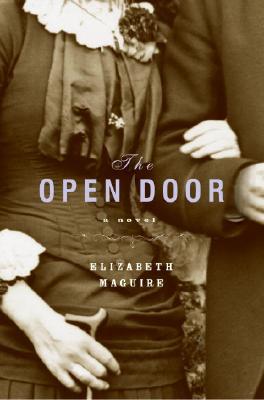 The Open Door
Other Press (NY), Hardcover, 9781590512838, 236pp.
Publication Date: June 10, 2008
* Individual store prices may vary.
Buy at Local Store
Enter your zip code below to purchase from an indie close to you.
or
Not Currently Available for Direct Purchase
Description
The story is the journey, not the destination. Or so the philosopher's say. But this is my story, and it has a beginning, a middle, and an end .
The Open Door is a luminous and profoundly moving novel inspired by the life of Constance Fenimore Woolson, one of the most widely-read and respected American authors of the nineteenth century. Exploring themes of passion, life, death, friendship, and art, the novel is a vivid evocation of the complex forces behind literary creation.
After years of supporting her mother and a hapless brother through her writing, Constance finds herself in early middle age hungry, ravenous to see and live as much as possible. She sails for Europe with a letter of introduction to Henry James, the writer she admires above all others. Constance is intoxicated by Europe, Italy in particular, and she and James eventually meet in Florence. James is delighted by this highly intelligent, independent woman (whom he dubs Fenimore as a sign of his esteem) and makes her his confidante. For her part, Constance finds with James the unequalled joy of never running out of things to say.
Constance's courageous, open nature is odds with James's more secretive one and inevitably leads to friction, transgression, and revenge both private and public. Elegantly conceived and life-affirming, The Open Door is an unforgettable portrait of a remarkable woman who lived with passion and refused to accept the narrowing of her world.
Praise For The Open Door…
Magill Book Reviews

"A remarkable book."


Richard Brookhiser

"The Open Door gives juicy (imaginary) gossip about the WASPocracy of the late-nineteenth century--Henry and Alice James, Clarence King. But its real subjects, presented with clarity and force, are friendship, freedom, and meeting "the distinguished thing."


Publishers Weekly

The former publisher of Basic Books, Maguire published her first novel, Thinner, Blonder, Whiter, in 2002; she had completed this second novel when she died of cancer in 2006. Pitch perfect from start to finish, the book is couched as the memoir of once-popular writer Constance Fenimore Woolson (1840-1894): a manuscript left behind at her death to counter her image as "a long-suffering, martyred spinster." At its center is the vibrant, intriguing relationship between Woolson and Henry James, whom she meets in Paris in 1879. James calls her Fenimore (she's the niece of The Last of the Mohicans author James Fenimore Cooper), and she calls him Harry; theirs was, Woolson says, "[a] marriage not of bodies, but of minds." The stuff of conventional memoir is judiciously tucked in (Woolson's travels; her encroaching deafness; James's sister, Alice, and his circle), but with an immediacy, embodiment and frankness 19th-century memoir almost always lacks. Through Maguire's elegant pen, Woolson, a writer who was often pigeonholed as a mere verbal colorist, gets to establish her significance to James: "Whenever Harry left he always took something from me, a little piece of my own imagination." Maguire's vivid depiction of those complex exchanges is utterly absorbing.