Two Friends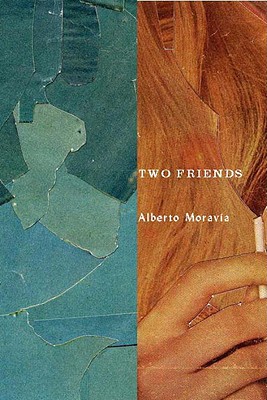 Two Friends
Other Press (NY), Paperback, 9781590513361, 327pp.
Publication Date: August 16, 2011
* Individual store prices may vary.
Not Currently Available for Direct Purchase
or
Shop Local
Enter your zip code below to purchase from an indie close to you.
Description
In this set of novellas, a few facts are constant. Sergio is a young intellectual, poor and proud of his new membership in the Communist Party. Maurizio is handsome, rich, successful with women, and morally ambiguous. Sergio's young, sensual lover becomes collateral damage in the struggle between these two men. All three of these unfinished stories, found packed in a suitcase after Alberto Moravia's death, share this narrative premise. But from there, each story unfolds in a unique way. The first patiently explores the slow unfurling of Sergio's resentment toward Maurizio. The second reveals the calculated bargain Maurizio offers in exchange for his conversion to Sergio's beloved Communism. And the third switches dramatically to the first person, laying bare Sergio's conflicted soul.
   Anyone interested in literature will relish the opportunity to watch Moravia at work, tinkering with his story and working at it from three unique perspectives.
About the Author
Moravia etait le nom d une partie de sa famille que l auteur du Mepris a privilegie comme ecrivain. Il se nommait en realite Alberto Pincherle. Mais ce nom, Moravia, tellement -mitteleuropeen-, le fait appartenir a la meme famille qu Andermann: celle des errants.



Marina Harss' translations include For Solo Violin (Per Vionlino Solo), a war memoir by Aldo Zargani, and stories in The Forbidden Stories of Marta Veneranda, by Sonia Rivera-Valdes. Her translations have also appeared in Bomb, Brooklyn Rail, and Autadafe: She is a researcher at The New Yorker, and lives in New York City.
Praise For Two Friends…
"A fascinating glimpse of how Moravia's writing evolved…In Two Friends, Moravia links a human drama to the struggle between Communism and Fascism for Italy's heart and soul . . . . [and] there is something of Marcello Mastroianni in Moravia's protagonists: they present an endless series of self-loathing, conflicted men who aspire to make art or take some form of decisive action, but who instead are thwarted and trapped by their own lack of nerve." —Rachel Donadio, New York Times Book Review

"The memory of desire underscores Alberto Moravia's Two Friends…each a different perspective on an indelibly vivid—and perhaps autobiographical—love triangle involving an aristocrat and an impoverished film critic in Rome at the close of World War II." —Vogue.com

"Moravia offers three strikingly different portraits of a friendship poisoned by political fanaticis…its tone and existential disarray [are] reminiscent of Kundera's Unbearable Lightness of Being…a rare glimpse into [Moravia's] process, the evolution of schematic characters into realized beings, and the construction of a disturbing allegory about romance, passion, and politics gone terribly awry." —Publishers Weekly

"Unflinching in their emotional realism, these are fascinating works that reveal as much about the creative process as about friendship and Italian politics." —Kirkus Reviews

"It's telling that Jean-Luc Godard adapted some of Moravia's novels into films, including Contempt, and readers who enjoyed those works will appreciate this publication." —Library Journal

"Readers are offered an extraordinary view of [Moravia's] unique literary process as his characters come to life and he builds a disturbing story of politics, romance, and passion gone terribly wrong." —Italian Tribune