The Book of Fathers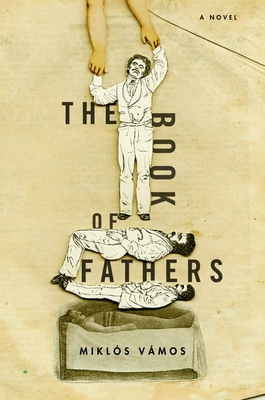 The Book of Fathers
Other Press (NY), Paperback, 9781590513392, 474pp.
Publication Date: October 13, 2009
* Individual store prices may vary.
Not Currently Available for Direct Purchase
or
Shop Local
Enter your zip code below to purchase from an indie close to you.
Description
When in 1705 Kornell Csillag's grandfather returns destitute to his native Hungary from exile, he happens across a gold fob-watch gleaming in the mud. The shipwrecked fortunes of the Csillag family suddenly take a new and marvelous turn. The golden watch brings an unexpected gift to the future generations of firstborn sons: clairvoyance. Passed down from father to son, this gift offers the ability to look into the future or back into history–for some it is considered a blessing, for others a curse. No matter the outcome, each generation records its astonishing, vivid, and revelatory visions into a battered journal that becomes known as The Book of Fathers. For three hundred years the Csillag family line meanders unbroken across Hungary's rivers and vineyards, through a land overrun by wolves and bandits, scarred by plague and massacre, and brutalized by despots. Impetuous, tenderhearted, and shrewd, the Csillags give birth to scholars and gamblers, artists and entrepreneurs. Led astray by unruly passions, they marry frigid French noblewomen and thieving alehouse whores. They change their name and their religion, and change them back. They wander from home but always return, and through it all The Book of Fathers bears witness to holocaust and wedding feast alike.
Praise For The Book of Fathers…
"Graceful and alluring, a leisurely introduction to the last 300 years of Hungarian history and an often affecting depiction of the way individuals must appear and disappear, alive for a few years and then lost entirely, even to their own descendents…The Book of Fathers is a serious novel that, while sometimes agonizing or even shocking, is never somber. Inevitably, its theme is that life goes on, and that every son is no less interesting than every father, that each generation's search for wisdom is different, but no less important or dramatic than the previous generation's. Miklos Vamos's literary skills are such that he can sustain the reader's interest in each doomed generation (doomed by nature, if nothing else). His virtuoso portraits of his idiosyncratic characters are fully backed by his evocative portrayal of the world they live in and the history they live through. Note to Vamos's publisher: More, please!"—Jane Smiley, The New York Times Book Review

"Vámos's novel chronicles a Hungarian family from 1705 until the present, as its members pass down their recollections of joy and hardship in the carefully preserved manuscript of the title. The novel proceeds via discrete episodes, each focusing on the life and death of a male progenitor with the ability to see into the past and, often, into the future. Steadily, a portrait emerges of an artistic, emotional group of men with a tendency toward violent death...Vámos's fatalistic narrative follows in the tradition of One Hundred Years of Solitude, but it stands as a unique and affecting illustration of the vicissitudes of Hungarian history."—The New Yorker

"[The Book of Fathers] is a book worth spending time with."—The Huffington Post

"In this sprawling chronicle of the Csillag family, celebrated Hungarian author Vámos depicts the lives of 12 generations of men, each a first-born son, and in the process offers a whimsical 400-year history of his native country… the book has many sublime moments, from meditations on the nature of time to a sly investigation of how words accumulate to form books."—Publishers Weekly

"A bestseller in Hungary, this family chronicle focuses on firstborn sons across 12 generations…Widely read in his homeland but rarely translated into English, Vámos should win a new American audience with his beautifully crafted novel of connection and continuity."—Kirkus Reviews

"A superb family saga that draws the reader effortlessly through nearly three centuries of turbulent history . . .it records the political upheavals of an entire nation. The characters are fascinating and Vámos's writing is a magnificent, seamless blend of the general and the personal."—The Times (UK)

"Vámos is capable of producing incredibly acute and economical observations of the most extreme human conditions."—The National