Just Ask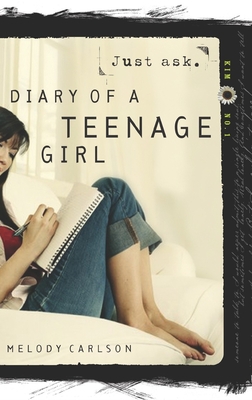 Just Ask
Multnomah Books, Paperback, 9781590523216, 250pp.
Publication Date: July 2005
* Individual store prices may vary.
Buy Now
or
Shop Local
Enter your zip code below to purchase from an indie close to you.
Description
Who Do You Ask When You Don't Have the Answers?

What's a girl to do when caught between a rock and a hard place? The "hard place" is losing the use of her beloved car, and the "rock" is her immovable dad. In order to regain driving privileges, Kim Peterson's dad talks her into writing an advice column for teens in his newspaper. Kim reluctantly agrees and writes under a pen name. But as she reads letters from peers and friends, she becomes keenly aware of two things: (1) Some kids have it way worse than her, and (2) she does not have all the answers! Who can she turn to?

Thursday, September 1

I've been saving for my own car, but my parents decided that I can only get a car if I keep a clean driving record. That means absolutely NO tickets—period—nada. And the policeman said he'd clocked me going 72 in a 55 mile zone. Oops.

When Kim Peterson gets a speeding ticket, her dad offers her a way to retain her driving privileges. If she'll write the anonymous teen advice column for his newspaper, she can still get a car. So Kim becomes "Jamie" of "Just Ask Jamie." No big deal, she thinks.

She answers letters about stuff that's everyday and stuff that's not: parents, piercings, dating, drugs, depression, and people who are just users. Nothing Kim can't handle.

But when a classmate is killed, the letters turn to questions about life, death, and what it all means. And Kim starts to wonder if she really does have all the answers—and if not, where to find them. The Christian faith of her adoptive family? The Buddhism of her Korean heritage? Who can she turn to—to just ask?

Story Behind the Book

"My teenage years remain vivid in my mind. It was a turbulent time full of sharp contrasts—love and hate, pain and pleasure, trust and doubt. Then, just as I reached my peak of questioning, rebelling, and seeking, I found God. And I found Him in a really big way! My life turned completely around and has, thankfully, never turned back. Hopefully this story will touch and change hearts—speaking to teen girls right where they live, reminding readers that God is alive and well and ready to be intimately involved in their lives right now! "
About the Author
Melody Carlson (www.melodycarlson.com) is the prolific author of over 200 books, several of them Christmas novellas from Revell, including her much-loved and bestselling book, The Christmas Bus. She recently was nominated for a Romantic Times Career Achievement Award in the inspirational market for her books, including the Diary of a Teenage Girl series, the Notes from a Spinning Planet series, and Finding Alice, which is currently in production as a Lifetime Television movie. She lives with her husband in Sisters, Oregon.