Could the Rapture Happen Today?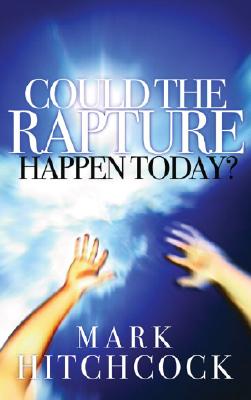 Could the Rapture Happen Today?
Multnomah Books, Paperback, 9781590523438, 189pp.
Publication Date: July 26, 2005
* Individual store prices may vary.
Buy at Local Store
Enter your zip code below to purchase from an indie close to you.
or
Buy Here
Description

Get Caught Up in the Rapture
Religious jargon aside, just what is the rapture? Why is it such a big deal among Christians today? Here are the answers. "Could the Rapture Happen Today? "clearly defines this event and tackles the most commonly asked questions surrounding it. With solid evidence backing his responses, Mark Hitchcock also boldly explores the most controversial and pressing question, When will it happen? With biblically sound, detailed arguments supporting the belief that the rapture will occur prior to the tribulation (pre-trib), Hitchcock tackles the question from every angle. Your nagging questions relieved, this fascinating page-turner will still leave you on the edge of your seat, anticipating Christ's return at any unexpected moment
WRAPPED UP
IN THE
RAPTURE
Pre-Trib
Mid-Trib
Post-Trib
"Say what? "
Scholars debate and theses are written, but you simply want to know, "Just what is the Rapture? "and, "When might it occur? "Or maybe you re wondering how the Rapture differs from Christ's return, or whether the destinies of the unsaved can change during the horrifying years of the Great Tribulation.
Prophecy expert Mark Hitchcock tackles your most common questions from every angle. Because while the exact day and hour cannot be forecasted biblically sound, detailed arguments state the case for the Rapture occurring prior to the Tribulation. Get the clear answers you need and move boldly forward with peace of mind.
Story Behind the Book
The one biblical truth that has affected my Christian life more than any other is the rapture of the church the belief that Jesus could come at any moment to take His people away to be with Him. It deeply affects how I view my life, this world, and how I live each day. I have always wanted to write a book that clearly explains the truth of the any-moment rapture and how it should affect our daily lives. I m grateful that the good people at Multnomah have given me the opportunity to share my passion for this blessed hope with others." Mark Hitchcock.
About the Author
Mark Hitchcock is the author of nearly 20 books related to end-time Bible prophecy, including Middle East Burning and 101 Answers to Questions About the Book of Revelation. He earned a ThM and PhD from Dallas Theological Seminary and is the senior pastor of Faith Bible Church in Edmond, Oklahoma. He has worked as an adjunct professor at DTS, and he and his wife, Cheryl, have two sons.