Heat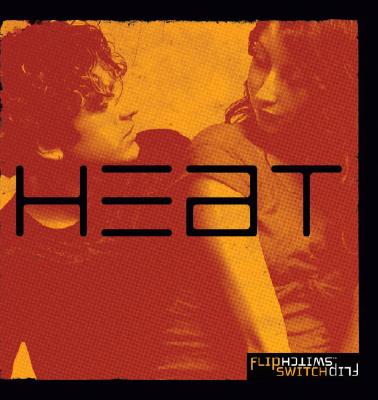 Heat
Multnomah Books, Paperback, 9781590527115, 64pp.
Publication Date: July 3, 2006
* Individual store prices may vary.
Buy at Local Store
Enter your zip code below to purchase from an indie close to you.
or
Not Currently Available for Direct Purchase
Description
The Real Deal
Life is tough. You ve got questions. You ve got choices and the results are yours to live with. So go ahead do a little investigating and discover the answers for yourself. The graphically captivating books in the FlipSwitch series are the real deal. They unashamedly tackle pressing issues that you face every day. After pinpointing God's solution, they offer practical steps that will help you take your life in the right direction without a doubt. Check em out:
"HEAT " Sex. A huge reality check complete with stats and facts on who's doing it and who's paying for it (STD information).
"BLUR " Who defines "you"? A startling glimpse into the reality of your self-image.
"SPLIT: "Divorce. Guidance as your own or your friends parents go ring-less.
"BUZZ: "Drugs and alcohol. What you need to know about beer, bongs, weed, tobacco, and other tempting substances.
Story Behind the Book
A team of youth pastors approached Multnomah with the need for a visual pivotal-issues series for teens something that would enter into their world and confront the stuff they actually think, talk, and wonder about every day. These products called for a back of the school bus feel. Kids don t get spoon-fed answers; they simply get enough cards on the table to create their own conversations. Now youth pastors everywhere can t seem to hand out enough of them
About the Author
Marcus Brotherton, "New York Times "bestselling author and coauthor of twenty-five books, including "We Who Are Alive and Remain: Untold Stories from the Band of Brothers", specializes in helping people with public platforms tell their stories. His most recent collaboration was "Voices of the Pacific", an oral history of World War II Marines, and he is also the author of the well-reviewed historical novel "Feast for Thieves". A former newspaper reporter, he lives with his family in Washington State.