Mine!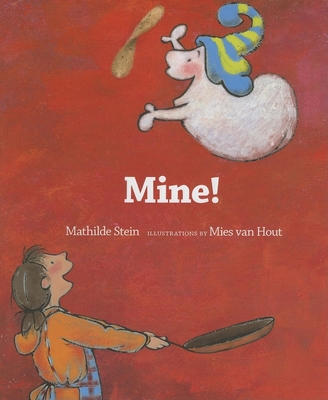 Mine!
Lemniscaat USA, Hardcover, 9781590785065, 26pp.
Publication Date: August 2007
* Individual store prices may vary.
Shop Local
Enter your zip code below to find indies closest to you.
Description
One evening at bedtime, Charlotte finds a tiny ghost in her bed. She quickly discovers that the ghost does not know how to share. Despite his chorus of "Mine!" that rings through the house, he and the patient Charlotte become fast friends. They spend every moment of the next day with each other, making pancakes, playing games, and learning along the way that it is more fun to share.
About the Author


Mies van Hout (1962) studied at the Arts Academy in Groningen, where she majored in graphic design. She has been working as a freelance illustrator and graphic designer since 1989. Over the years, she illustrated quite a lot of children's books. Her illustrations are cheerful and witty, painted skillfully and distinctly. Her books with Lemniscaat include Happy, Friends, and Surprise--all earned starred reviews.