The Lives of Stars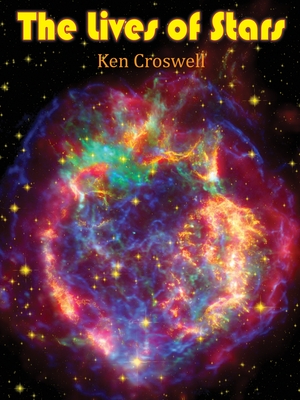 The Lives of Stars
Boyds Mills Press, Hardcover, 9781590785829, 72pp.
Publication Date: September 1, 2009
* Individual store prices may vary.
Buy Now
or
Shop Local
Enter your zip code below to purchase from an indie close to you.
Description
The fiery birth, explosive death, and strange afterlife of every sun. Scientists have discovered a tremendous variety of star types, each with a fascinating biography and a strange fate in store. Born in a cloud of gas and dust, a new star is ignited by the explosion of a dying star nearby. A star such as our Sun has a long life. Over billions of years, it burns yellow, then red, as it uses up its nuclear fuel. It then throws much of its material into the universe in a planetary nebula--one of the most spectacular sights in space. After the nebula disperses, the hot core of the dead star remains: it's called a white dwarf. A bigger star lives fast and dies young, burning a blue-white and finally exploding in a supernova. What remains may be a black hole, a neutron star, or a pulsar--a neutron star emitting beams of deadly radiation. Using the most beautiful photos of space objects available, Harvard-trained astronomer Ken Croswell leads a tour of the stars--the young, the aging, and the dead but still active.
About the Author
Ken Croswell is the author of several highly acclaimed books, including "Magnificent Universe" and "See the Stars: Your First Guide to the Night Sky". He earned his Ph.D. in astronomy from Harvard University and lives in Berkeley, California.