Evolutionary Theory & Vict Cult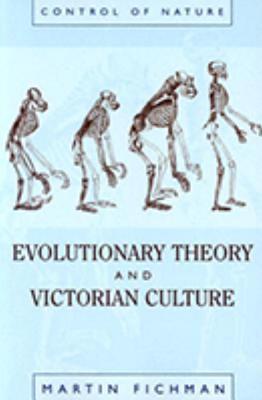 Evolutionary Theory & Vict Cult
Humanity Books, Paperback, 9781591020035, 256pp.
Publication Date: November 1, 2002
* Individual store prices may vary.
Buy at Local Store
Enter your zip code below to purchase from an indie close to you.
or
Not Currently Available for Direct Purchase
Description
This absorbing study of the Victorian controversies over the cultural meaning of evolution broadens our perspective by discussing the roles played by prominent individuals besides Charles Darwin, notably Alfred Russel Wallace, Herbert Spencer, and Thomas Henry Huxley. Fichman traces the emergence of science as a definitive political and cultural force in this critical period, showing that evolutionary biology was at the epicenter of these profound sociocultural transformations. His astute analysis of the often vehement Victorian debates on the political, religious, racial, and ethical implications of evolutionary thought reveals how science came to be inseparable from the broader culture. He also relates 19th-century controversies to cultural debates in the 20th century, in particular the notorious Scopes trial (1925) and the later, and ongoing, debate about "scientific creationism."
For all those fascinated, and perplexed, by the impact of evolutionary theory on our worldview, and the increasingly close ties between science and Western culture, Fichman's historical perspective lends much clarity and context to current controversies.
About the Author
Martin Fichman is a professor of humanities at York University in Canada. He is the author, most recently, of "Evolutionary Theory and Victorian Culture" and "Science, Technology, and Society: A Historical Perspective,"



Michael Ruse is the Lucyle T. Werkmeister Professor of Philosophy at Florida State University.As a prominent philosopher of science, he is well known for his work on the relationship between science and religion, the creation-evolution controversy and the demarcation problem within science. He has published over 25 books: most recently, Reflections on the Origin of Species, with David Reznick (Princeton UP, 2008); Science and Spirituality: Making Room for Faith in the Age of Science (Cambridge UP, 2010); and Atheism: What Everyone Needs to Know (Oxford UP, 2015).