Culture and Conflict in the Middle East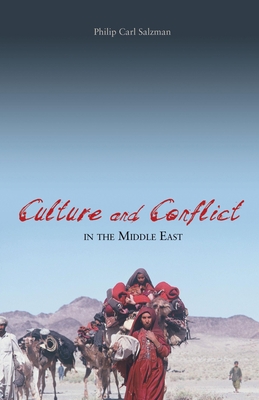 Culture and Conflict in the Middle East
Humanity Books, Hardcover, 9781591025870, 224pp.
Publication Date: March 1, 2008
* Individual store prices may vary.
Buy at Local Store
Enter your zip code below to purchase from an indie close to you.
or
Not Currently Available for Direct Purchase
Description
In an era of increasing interaction between the United States and the countries of the Middle East, it has become ever more important for Americans to understand the social forces that shape Middle Eastern cultures. Based on years of his own field research and the ethnographic reports of other scholars, anthropologist Philip Carl Salzman presents an incisive analysis of Middle Eastern culture that goes a long way toward explaining the gulf between Western and Middle Eastern cultural perspectives.
Salzman focuses on two basic principles of tribal organization that have become central principles of Middle Eastern life--balanced opposition (each group of whatever size and scope is opposed by a group of equal size and scope) and affiliation solidarity (always support those closer against those more distant). On the positive side, these pervasive structural principles support a decentralized social and political system based upon individual independence, autonomy, liberty, equality, and responsibility. But on the negative side, Salzman notes a pattern of contingent partisan loyalties, which results in an inbred orientation favoring particularism: an attitude of my tribe against the other tribe, my ethnic group against the different ethnic group, my religious community against another religious community. For each affiliation, there is always an enemy.
Salzman argues that the particularism of Middle Eastern culture precludes universalism, rule of law, and constitutionalism, which all involve the measuring of actions against general criteria, irrespective of the affiliation of the particular actors. The result of this relentless partisan framework of thought has been the apparently unending conflict, both internal and external, that characterizes the modern Middle East.
About the Author
Philip Carl Salzman (Montreal, Canada) is professor of anthropology at McGill University; the founding chair of the Commission on Nomadic Peoples of the International Union of Anthropological and Ethnological Sciences; the founding editor of Nomadic Peoples; and the author of Black Tents of Baluchistan; Pastoralism: Equality, Hierarchy, and the State; Thinking Anthropologically; and Understanding Culture.