Fighting for Afghanistan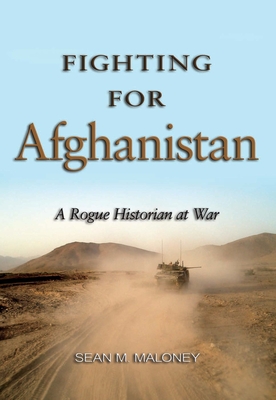 Fighting for Afghanistan
A Rogue Historian at War
US Naval Institute Press, Hardcover, 9781591145097, 352pp.
Publication Date: September 2011
* Individual store prices may vary.
Shop Local
Enter your zip code below to find indies closest to you.
Description
Sean Maloney, the first Canadian military historian to go into battle since the Korean War, brings the intensity of near-fatal experiences in southern Afghanistan to his description of events in 2006 when the Taliban insurgency threatened to overwhelm the U.S.-led coalition. He explains how the shift from small-scale guerilla attacks and urban terrorism to near-conventional warfare caught everyone by surprise and forced a small, under-equipped Canadian battle group into a desperate series of battles that ultimately saved Kandahar City. Maloney tells exactly what happened at all levels, from infantry company to battle group to brigade headquarters. He is the first to provide such details and give historical context, while helping readers understand the difficulties involved in complex coalition operations.
About the Author
Sean M. Maloney is Associate Professor in History at Royal Military College of Canada and taught in the War Studies Programme for ten years. He is currently the historical advisor to the Chief of the Land Staff for the war in Afghanistan. He previously served as the historian for 4 Canadian Mechanized Brigade, the Canadian Army's primary Cold War NATO commitment, right after the re-unification of Germany and at the start of Canada's long involvement in the Balkans. Dr. Maloney has extensive field experience in that region, particularly in Croatia, Bosnia, Kosovo and Macedonia from 1995 to 2001. His work on the Balkans was interrupted by the 9-11 attacks and from 2001 Dr. Maloney has focused nearly exclusively on the war against the Al Qaeda movement and particularly on the Afghanistan component of that war. He has traveled regularly to Afghanistan since 2003 to observe coalition operations in that country.