Put Your Mindset to Work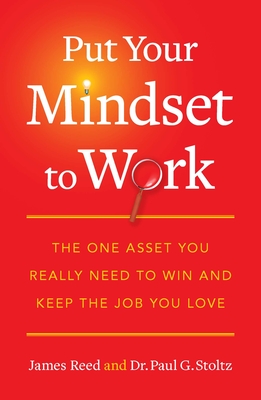 Put Your Mindset to Work
The One Asset You Really Need to Win and Keep the Job You Love
Portfolio, Paperback, 9781591844082, 275pp.
Publication Date: May 31, 2011
* Individual store prices may vary.
Buy at Local Store
Enter your zip code below to purchase from an indie close to you.
or
Buy Here
Description
The right mindset can make you three times more likely to get the job you want-and even less likely to lose it later.
What does it take to get and keep the job you want? Ninety-six percent of employers argue that it's not just about having the right skills for the position- it's all about the right mindset.
As two leading experts on the subject, Reed and Stoltz know what employers really want from the people they hire and keep. According to their extensive and globally acclaimed research, there is a specific set of mental traits that will make you exponentially more desirable to potential employers, and more likely to succeed and enjoy your job once you're hired.
This "3G Mindset" is:
? Global-the openness and big-picture perspective to compete on a global scale in any job
? Good-a positive force with an unwavering moral compass
? Grit-the tenacity and resilience to thrive on adversity
The authors reveal why employers are three times more likely to hire people with the right mindset over those who are more qualified on paper. This book provides an actionable approach for both assessing and developing these essential traits.
About the Author
James W. Reed, M.D., F.A.C.P., F.A.C.E., is Professor of Medicine and Associate Chair of Medicine for Research, Morehouse School of Medicine. He is the co founder of the International Society for Hypertension in Blacks (ISHIB).

Paul Stoltz, PH.D., is the president and CEO of PEAK Learning, Inc., a corporate consulting firm based in California. A leading expert on human and organization performance, he was selected to join management guru Tom Peters as a featured presenter for PBS's Leading Edge series. He is a member of the Institute of Management Studies, along with Ken Blanchard, Stephen Covey, Michael Porter, and Peter Senge.