The Devil--With Wings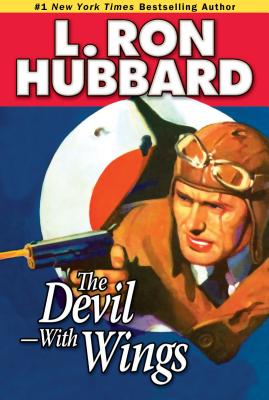 The Devil--With Wings
An Epic Tale of Fighter Aircraft and British Spy-Craft in War-Torn China
Galaxy Press (CA), Paperback, 9781592123094, 136pp.
Publication Date: March 21, 2013
* Individual store prices may vary.
Buy at Local Store
Enter your zip code below to purchase from an indie close to you.
or
Not Currently Available for Direct Purchase
Description
Fighter pilot Gary Forsythe is a man on fire. He's tough, steely-eyed, hunted by many and feared by all. He's British Secret Service--a striking predecessor to James Bond--with a chip on his shoulder and a .50 caliber machinegun in his flying killing machine. He is The Devil--With Wings. The Japanese have invaded Manchuria, and Forsythe has made it his mission to stop them. Japanese Military Intelligence has made it their mission to knock the Devil out of the skies. But a dogfight with the Imperial Japanese Air Force is child's play compared to the challenge that awaits him.... Her name is Patricia Weston. Japanese spies have falsely accused the British pilot of murdering her brother--and now she wants vengeance. And for once in his life, Forsythe is disarmed--by his love for a woman who has vowed to kill him. As a young man, Hubbard visited Manchuria, where his closest friend headed up British intelligence in northern China. Hubbard gained a unique insight into the intelligence operations and spy-craft in the region as well as the hostile political climate between China and Japan--a knowledge that informs stories like The Devil--With Wings. "A rousing...adventure thriller...fast action." --Publishers Weekly.
About the Author
With 19 New York Times bestsellers and more than 230 million copies of his works in circulation, L. Ron Hubbard is among the most acclaimed and widely read authors of our time. As a leading light of American Pulp Fiction through the 1930s and '40s, he is further among the most influential authors of the modern age. Indeed, from Ray Bradbury to Stephen King, there is scarcely a master of imaginative tales who has not paid tribute to L. Ron Hubbard.