Girl Walks into a Bar . . .
Comedy Calamities, Dating Disasters, and a Midlife Miracle
By Rachel Dratch
(Gotham, Paperback, 9781592407576, 272pp.)
Publication Date: February 5, 2013
Other Editions of This Title: Hardcover
Shop Local

Enter your zip code below to find indies closest to you.
Description
The former SNL star recounts the adventures and unexpected joy of dating and becoming a mom when she least expected it—at the age of forty-four.

Anyone who saw an episode of Saturday Night Live between 1999 and 2006 knows Rachel Dratch. She was hilarious! So what happened to her? After a misbegotten part as Jenna on the pilot of 30 Rock, Dratch was only getting offered roles as "Lesbians. Secretaries. Sometimes secretaries who are lesbians."

Her career as a female comedian at a low point, she suddenly had time for yoga, dog-sitting, learning Spanish—and dating. Dratch reveals the joys and terrors of putting herself out there in a quest to find love and then becoming a mother in an undreamed-of way. With riotous humor, she recounts breaking the news to her bewildered parents, the awe of her single friends, and romance and coparenting with her baby-daddy, John.

Filled with great behind-the-scenes anecdotes from Dratch's time on SNL, Girl Walks into a Bar . . . is a funny book with a refreshing version of the happily-ever-after story, full of sensitivity, candor, and plenty of comic relief, as only Rachel Dratch can tell it.
---
About the Author
Girl Walks into a Bar . . . is Rachel Dratch's first book. She plans on writing a twenty-volume set about her life, though, and selling it door-to-door like encyclopedias. She lives in New York City.
---
Praise For Girl Walks into a Bar . . .…
"Funny, honest, and optimistic. It's like spending a delightful evening with Rachel, but in a format that allows you to put her in your purse and enjoy her on the bus." —Tina Fey

"A hilarious look at how unpredictable and beautiful life can be. Like Dratch, Girl Walks into a Bar . . . is honest, surprising, and always funny." —Amy Poehler

"[Girl Walks Into a Bar...] will take you away." —Janet Maslin, The New York Times

"Dratch's book is definitely funny, but it is her courage to speak openly about her struggle with dating, romance, and the Holy Grail of feminine culture—motherhood—that makes this work as unconventional as her path to both television stardom and maternity." —The Huffington Post

"A hilarious and incisive view of her unexpected life trajectory." —The Village Voice

"It's rare that you find a book so sharply funny yet deeply optimistic. I LOVED this book from start to finish. Rachel's stories are just so candid and honest- It was hard not laugh out loud- so I often did." —Mike Birbiglia, New York Times bestselling author of Sleepwalk with Me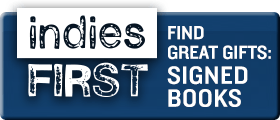 Girl Walks into a Bar . . .