Hellsing, Volume 1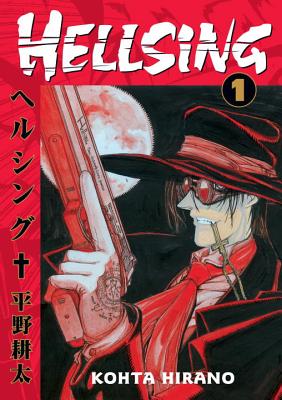 Hellsing, Volume 1
Dark Horse Comics, Paperback, 9781593070564, 168pp.
Publication Date: December 2, 2003
* Individual store prices may vary.
Buy Now
or
Shop Local
Enter your zip code below to purchase from an indie close to you.
Description
There's a secret organization somewhere in England created to defend the Queen and country from monsters of all sorts. Yes, it's hard to believe in this day and age... but really, isn't this the true age of monsters? Enter Hellsing, an agency, long in tooth, with the experience, know-how, and... er... equipment to handle the problems that arise when vampires, ghouls, and the like take on these dark forces. "What equipment?" you may say. How about another vampire, and a big pistol loaded with special silver bullets? That oughta do the trick. But what really knocks 'em dead is the sharp wit, awesome artwork, and crazy, bloody action that make up the manga. Hellsing the long-awaited manga is finally in America, thanks to Dark Horse Comics and the folks at Digital Manga, and you're gonna love it. Come get some smart-ass gore and action as only Japan seems to produce, in that crazy "non-Western" format the kids seem to love. And nice and thick at a full 200 pages The night is dark, but at least those wacky anti-heroes from Hellsing can make light of it.
About the Author


Duane Johnson was born in Junction City, Kansas and has lived in Kansas, Missouri, Louisiana and Texas. Mr. Johnson is an artist who holds a Master of Fine Arts degree from Louisiana State University. His artwork is in several public collections and has been exhibited in over 100 exhibitions. Mr. Johnson regularly presents at conferences, conducts workshops, and gives artist talks. He and his wife Amy Gerhauser live outside of Austin, Texas and have a dog, five cats and several birds.