Dear Dawn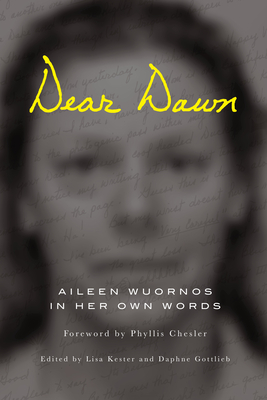 Dear Dawn
Aileen Wuornos in Her Own Words, 1991-2002
Soft Skull Press, Paperback, 9781593762902, 340pp.
Publication Date: June 26, 2012
* Individual store prices may vary.
Buy Now
or
Shop Local
Enter your zip code below to purchase from an indie close to you.
Description
Between 1989 and 1990, Aileen Wuornos, a hitchhiking prostitute, shot, killed, and robbed seven men in remote Florida locations. Arrested in 1991, Wuornos insisted she had acted in self-defense, but the jury had little sympathy. Condemned to death on six separate counts, she was executed by lethal injection in 2002.
An abused runaway who turned to prostitution to survive, Wuornos has become iconic of vengeful women who lash out at the nearest target. She has also become a touchstone for women's, prostitutes, and prisoners rights advocates. Her story has inspired myriad books and articles, as well as the 2003 movie "Monster," for which Charlize Theron won an Academy Award. But until now, Wuornos's uncensored voice has never been heard.
"Dear Dawn" is Wuornos's autobiography culled from her ten-year death row correspondence with beloved childhood friend Dawn Botkins. Authorized for publication by Wuornos and edited under the guidance of Botkins, the letters not only offer Wuornos's riveting reflections on the murders, legal battles, and media coverage, but go further, revealing her fears and obsessions, her rich humor and empathy, and her gradual disintegration as her execution approached. A candid life story told to a trusted friend, "Dear Dawn" is a compelling narrative, unwaveringly true to its source.

About the Author




San Francisco-based poet and performer Daphne Gottlieb has been widely published in journals and anthologies including Nerve, Exquisite Corpse, and the forthcoming Short Fuse: A Contemporary Anthology of Global Performance Poetry.