How to Read the Air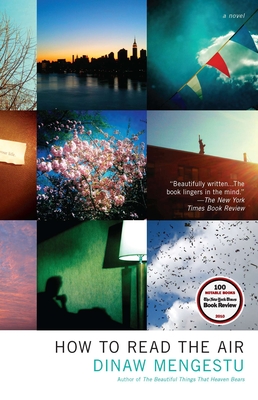 How to Read the Air
Riverhead Books, Paperback, 9781594485398, 320pp.
Publication Date: October 4, 2011
* Individual store prices may vary.
Buy Now
or
Shop Local
Enter your zip code below to purchase from an indie close to you.
Description
A "beautifully written"* ("New York Times Book Review") novel of redemption by a prize-winning international literary star.
From the acclaimed author of "The Beautiful Things that Heaven Bears" comes a heartbreaking literary masterwork about love, family, and the power of imagination.
Following the death of his father Yosef, Jonas Woldemariam feels compelled to make sense of the volatile generational and cultural ties that have forged him. Leaving behind his marriage and job in New York, he sets out to retrace his mother and father's honeymoon as young Ethiopian immigrants and weave together a family history that will take him from the war-torn country of his parents' youth to a brighter vision of his life in America today. In so doing, he crafts a story- real or invented-that holds the possibility of reconciliation and redemption.
About the Author
Ne a Addis Abeba, Ethiopie en 1978. A deux ans, Dinaw Mengestu fuit son pays natal avec sa mere et sa grande soeur pour rejoindre son pere, lui-meme parti peu avant sa naissance pour echapper a la Terreur Rouge, la revolution communiste. La famille s'installe a Peoria dans l'Illinois, puis a Georgetown, Washington D.C. A l'adolescence, Dinaw Mengestu se passionne pour l'Ethiopie; il interroge et enregistre les recits de la famille, qui lui inspire son premier roman, roman, 'Les Belles Choses que porte le ciel'. En tant que journaliste free-lance, Dinaw Mengestu collabore aux magazines Harper's, Jane et Rolling Stone, pour lequel il a redige un article sur le Darfour. Dinaw Mengestu enseigne egalement l'ecriture et la litterature a l'universite de Georgetown.