The End of Men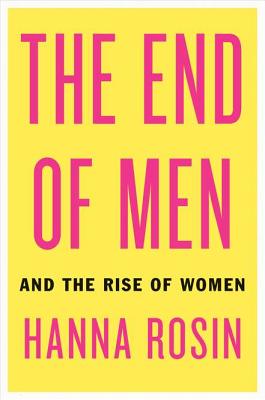 The End of Men
And the Rise of Women
Riverhead Books, Hardcover, 9781594488047, 310pp.
Publication Date: September 11, 2012
* Individual store prices may vary.
Buy at Local Store
Enter your zip code below to purchase from an indie close to you.
or
Not Currently Available for Direct Purchase
Description
A landmark portrait of women, men, andpower in a transformed world.
Men have been the dominant sex since, well, thedawn of mankind. But Hanna Rosin was the first tonotice that this long-held truth is, astonishingly, nolonger true. At this unprecedented moment, by almost every measure, women are no longer gainingon men: They have pulled decisively ahead. And the end of men the title of Rosin's "Atlantic "cover story on the subject has entered the lexicon as dramatically as Betty Friedan's feminine mystique, Simone de Beauvoir's second sex, Susan Faludi's backlash, and Naomi Wolf's beauty myth oncedid.
In this landmark book, Rosin reveals how thisnew state of affairs is radically shifting the powerdynamics between men and women at every level ofsociety, with profound implications for marriage, sex, children, work, and more. With wide-rangingcuriosity and insight unhampered by assumptionsor ideology, Rosin shows how the radically differentways men and women today earn, learn, spend, couple up even kill has turned the big picture upsidedown. And in "The End of Men" she helps us see how, regardless of gender, we can adapt to the new reality and channel it for a better future.
About the Author
HANNA ROSIN has covered religion and politics for the Washington Post. She has also written for the New Yorker, the New Republic, GQ, and the New York Times. She lives in Washington, D.C., with her husband, Slate editor David Plotz, and their two children.