Mr. Fox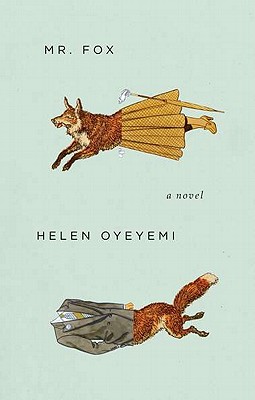 Mr. Fox
Riverhead Books, Hardcover, 9781594488078, 336pp.
Publication Date: September 29, 2011
* Individual store prices may vary.
Buy Now
or
Shop Local
Enter your zip code below to purchase from an indie close to you.
Description
Winner of the Hurston/Wright Legacy Award for Fiction
One of"Granta"'s Best Young British Novelists
From the prizewinning young writer of "What Is Not Yours Is Not Yours, " coming February 2016, a brilliant and inventive story of love, lies, and inspiration.
Fairy-tale romances end with a wedding, and the fairy tales don't get complicated. In this book, the celebrated writer Mr. Fox can't stop himself from killing off the heroines of his novels, and neither can his wife, Daphne. It's not until Mary, his muse, comes to life and transforms him from author into subject that his story begins to unfold differently.
Mary challenges Mr. Fox to join her in stories of their own devising; and in different times and places, the two of them seek each other, find each other, thwart each other, and try to stay together, even when the roles they inhabit seem to forbid it. Their adventures twist the fairy tale into nine variations, exploding and teasing conventions of genre and romance, and each iteration explores the fears that come with accepting a lifelong bond. Meanwhile, Daphne becomes convinced that her husband is having an affair, and finds her way into Mary and Mr. Fox's game. And so Mr. Fox is offered a choice: Will it be a life with the girl of his dreams, or a life with an all-too-real woman who delights him more than he cares to admit?
The extraordinarily gifted Helen Oyeyemi has written a love story like no other. "Mr. Fox" is a magical book, endlessly inventive, as witty and charming as it is profound in its truths about how we learn to be with one another.
About the Author
Helen Oyeyemi was born in Nigeria in 1984 and has lived in London for most of her life. She wrote her first novel, "The Icarus Girl", while she was still at school, her second novel, "The Opposite House", was published in 2007, her third, "White is for Witching", in 2009 and her fourth, "Mr Fox, " in 2011. Her plays include "Juniper's Whitening" and "Victimese", both of which were performed by fellow students while she was studying at Cambridge University.