Miss Peregrine's Home for Peculiar Children
By Ransom Riggs
(Quirk Books, Hardcover, 9781594744761, 352pp.)
Publication Date: June 7, 2011
Other Editions of This Title: Hardcover, Paperback, Paperback, Paperback
Shop Local

Enter your zip code below to find indies closest to you.
Selected by Indie Booksellers for the
Summer 2011 Kids' Next List
"The search for his grandfather's past leads Jake to a remote island off the coast of Wales, where a home for orphaned and 'peculiar' children once stood. Jake's grandfather's stories -- about invisible children, children who can command fire, children with enormous strength, and the monsters who hunt them -- can't possibly be true, but Jake's search of the island proves otherwise. This well-wrought story has just the right amount of suspense, scare-your-pants-off detail, and smart, compassionate children searching for a path forward in a twisted, topsy-turvy world."
---
Description
A mysterious island.

An abandoned orphanage.

A strange collection of very curious photographs.

It all waits to be discovered in Miss Peregrine's Home for Peculiar Children, an unforgettable novel that mixes fiction and photography in a thrilling reading experience. As our story opens, a horrific family tragedy sets sixteen-year-old Jacob journeying to a remote island off the coast of Wales, where he discovers the crumbling ruins of Miss Peregrine's Home for Peculiar Children. As Jacob explores its abandoned bedrooms and hallways, it becomes clear that the children were more than just peculiar. They may have been dangerous. They may have been quarantined on a deserted island for good reason. And somehow—impossible though it seems—they may still be alive.

A spine-tingling fantasy illustrated with haunting vintage photography, Miss Peregrine's Home for Peculiar Children will delight adults, teens, and anyone who relishes an adventure in the shadows.
---
About the Author
Ransom Riggs grew up in Florida but now makes his home in the land of peculiar children—Los Angeles. Along the way he earned degrees from Kenyon College and the University of Southern California's School of Cinema-Television, got married, and made some award-winning short films. He moonlights as a blogger and travel writer, and his series of travel essays, Strange Geographies, can be found at mentalfloss.com or via ransomriggs.com. This is his first novel.
---
Praise For Miss Peregrine's Home for Peculiar Children…
"Miss Peregrine's Home For Peculiar Children is a wonderfully original and inventive book with colorful characters, a mysterious tale woven together with threads of historical relevance, and incorporating unforgettable vintage photographs which bring the story to life."—Geeks of Doom

"This peculiar parable is pure perfection."—Justine magazine

"A tense, moving, and wondrously strange first novel. The photographs and text work together brilliantly to create an unforgettable story."—John Green, New York Times best-selling author of Looking for Alaska and Paper Towns

"With its X-Men: First Class-meets-time-travel story line, David Lynchian imagery, and rich, eerie detail, it's no wonder Miss Peregrine's Home for Peculiar Children has been snapped up by Twentieth Century Fox. B+"—Entertainment Weekly

"'Peculiar' doesn't even begin to cover it. Riggs' chilling, wondrous novel is already headed to the movies."—People
 
"[A] thrilling, Tim Burton-esque tale with haunting photographs."—USA Today Pop Candy

"Readers searching for the next Harry Potter may want to visit Miss Peregrine's Home for Peculiar Children."—CNN

"You'll love it if you want a good thriller for the summer. It's a mystery, and you'll race to solve it before Jacob figures it out for himself."—Seventeen

"Riggs deftly moves between fantasy and reality, prose and photography to create an enchanting and at times positively terrifying story."—Associated Press

"Got a tweener child with a taste for creepy horror and time-travel stories? Send them Miss Peregrine's Home for Peculiar Children."—McClatchy Wire Service

"It's an enjoyable, eccentric read, distinguished by well-developed characters, a believable Welsh setting, and some very creepy monsters."— Publishers Weekly

"An original work that defies categorization, this first novel should appeal to readers who like quirky fantasies. Riggs includes many vintage photographs that add a critical touch of the peculiar to his unusual tale."—Library Journal
 
"His premise is clever, and Jacob and the children are intriguing characters."—Booklist

"Readers will find this book unique and intriguing."— School Library Journal

"Somewhat reminiscent of Jack Finney's Time and Again, Rigg's first novel is enchanting…highly recommended."—Ellery Queen Mystery Magazine

"In a time when so much summer entertainment seems to be more of the same, Miss Peregrine's Home for Peculiar Children is a pleasant surprise—a story that is fresh and new, engrosses and grips, and provides enough clues so that the ending makes sense and seems thoughtful." —Popmatters.com

"Brace yourself for the last 70 pages of relentless, squirm-in-your-chair action. I loved every minute of it."—Cleveland Plain Dealer

"Though technically a children's book, Miss Peregrine's Home for Peculiar Children is more Grimm's than Disney, and Riggs images, dropped like bread crumbs, could lead audiences of any age happily down the path of its spellbinding tale."—Florida Times-Union

"Hands down, this is one of the best books of recent years...both creepy and terrifyingly delicious."—Forces of Geek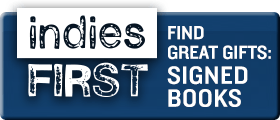 Miss Peregrine's Home for Peculiar Children