The Merciless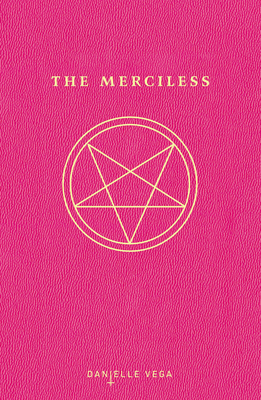 The Merciless
Razorbill, Hardcover, 9781595147226, 279pp.
Publication Date: June 12, 2014
* Individual store prices may vary.
Buy Now
or
Shop Local
Enter your zip code below to purchase from an indie close to you.
Description
""The Merciless "is chilling...think 'Mean Girls' meets 'The Exorcist.'" MTV.com
Pretty Little Liars fans, get a sneak peek at your new favorite book ""The Merciless"" a nail biting thriller. "Seventeen Magazine"
Danielle Vega delivers blood-curdling suspense and terror on every pagewith "The Merciless," a thrilling debut novel perfect for fans of Robin Wasserman's "The Waking Dark "and Neil Gaiman's "Trigger Warning."
Brooklyn Stevens sits in a pool of her own blood, tied up and gagged. No one outside of these dank basement walls knows she's here. No one can hear her scream.
Sofia Flores knows she shouldn t have gotten involved. When she befriended Riley, Grace, and Alexis on her first day at school, she admired them, with their perfect hair and their good-girl ways. They said they wanted to save Brooklyn. They wanted to help her. Sofia didn t realize they believed Brooklyn was possessed.
Now, Riley and the girls are performing an exorcism on Brooklyn but their idea of an exorcism is closer to torture than salvation. All Sofia wants is to get out of this house. But there is no way out. Sofia can t go against the other girls...unless she wants to be next.
By the shockingly twisted end, readers will be faced with the most haunting question of all: Is there evil in all of us?
About the Author
Danielle Vega spent her childhood hiding under the covers while her mother retold tales from the pages of Stephen King novels. Now an adult, she can count on one hand the number of times in her life she's been truly afraid. Danielle has won numerous awards for her fiction and nonfiction, and earned a 2009 Pushcart Prize nomination for her short story Drive. She lives in Brooklyn.