When Crickets Cry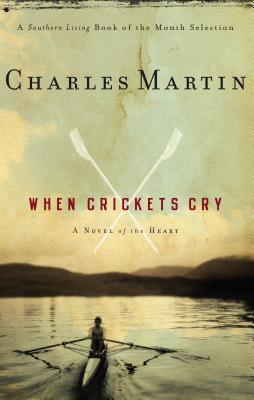 When Crickets Cry
WestBow Press, Paperback, 9781595540546, 336pp.
Publication Date: April 2, 2006
* Individual store prices may vary.
Buy Now
or
Shop Local
Enter your zip code below to purchase from an indie close to you.
Description
"A man with a painful past. A child with a doubtful future. And a shared journey toward healing for both their hearts."
It begins on the shaded town square in a sleepy Southern town. A spirited seven-year-old has a brisk business at her lemonade stand. But the little girl's pretty yellow dress can t quite hide the ugly scar on her chest.
Her latest customer, a bearded stranger, drains his cup and heads to his car, his mind on a boat he's restoring at a nearby lake. The stranger understands more about the scar than he wants to admit. And the beat-up bread truck careening around the corner with its radio blaring is about to change the trajectory of both their lives.
Before it's over, they'll both know there are painful reasons why crickets cry . . . and that miracles lurk around unexpected corners.
About the Author
Charles Martin is Professor of English Emeritus at Queensborough Community College at the City University of New York. Martin s fourth book of poems, Starting from Sleep: New and Selected Poems was nominated for the Pulitzer Prize, as were two previous volumes, What Darkness Proposes and Steal the Bacon. He is the translator of the widely acclaimed The Poems of Catullus and the author of a critical study of Catullus. His translation of Ovid s Metamorphoses won the 2004 Harold Morton Landon Translation Award from the Academy of American Poets.