Hot Flashes & Cold Cream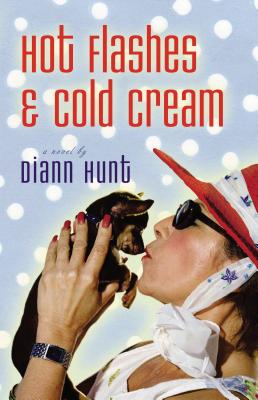 Hot Flashes & Cold Cream
WestBow Press, Paperback, 9781595540690, 314pp.
Publication Date: November 7, 2005
* Individual store prices may vary.
Buy Now
or
Shop Local
Enter your zip code below to purchase from an indie close to you.
Description
An eccentric best friend, a leaky Chihuahua, a teenager in trouble, and a workaholic husband with a gorgeous new colleague. Those are the ingredients for Diann Hunt's wise and funny story about growing...well, older...with grace.
Midlife isn't a crisis for Maggie Hayden until the day a former classmate fails to recognize her--and her world starts to spin out of control. With an empty nest, a body that's heading south (generating heat waves all the way), and a marital spark that seems to be sputtering, she knows she has to do something. But what? Exercise? Romantic dinners? Herbal supplements? A job? She tries them all, with mixed success-but nothing seems to squelch that underlying worry that her best days are behind her.
Can Maggie come to terms with her new life and learn to trust what she cannot see? Can she reclaim her marriage and find a new sense of purpose? Can she discover a miracle cure for the aging process?
Well, two out of three ain't bad
And the fun of this particular journey is just the whipped cream on the double-shot mocha.
About the Author
In 1997, when DIANN HUNT and her husband, Jim, started on their three-mile trek through Amish country, she had no idea she was taking her first steps toward a new career. Inspired by their walk, she wrote an article, which was published a year later. In 1999, she took a fiction writing course taught by Dr. Dennis Hensley, and in 2001, her first novella hit the shelves, with other novellas and novels following thereafter. She quit her job as a court reporter in the fall of 2003 to devote her time to writing. Well, okay, writing and spoiling her granddaughters. Diann Hunt, an accomplished writer and a beloved wife, mother, grandmother, and friend, passed away to her heavenly reward in late 2013.