Moon Over Edisto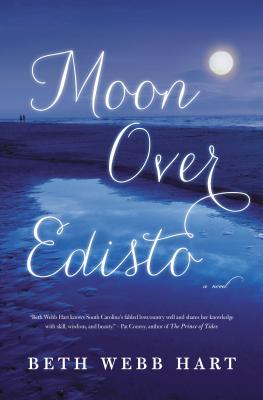 Moon Over Edisto
Thomas Nelson, Paperback, 9781595542021, 320pp.
Publication Date: February 12, 2013
* Individual store prices may vary.
Buy Now
or
Shop Local
Enter your zip code below to purchase from an indie close to you.
Description
Edisto Island was where it all came apart. Can the Bennett girls ever be whole again?
Once, they were the happiest family under the sun, crabbing and fishing and painting on beautiful Edisto Island in South Carolina's lowcountry.
Then everything went wrong, and twenty years later the Bennett family is still in pieces. Mary Ellen still struggles to understand why her picture-perfect marriage came apart. Daughter Meg keeps a death grip on her own family, controlling her relationships at a distance. And eldest daughter, Julia, left it all behind years ago, forging a whole new life as an artist and academic in Manhattan. She's engaged to an art dealer and has no intentions of returning to Edisto. Ever.
Then an emergency forces Julia back to Edisto to care for her three young half-siblings. She grudgingly agrees to stay a week. But there's something about Edisto that changes people. Can Julia and her fractured family somehow manage to come together again under that low-hanging Edisto moon?
A rich, endearing, can t-stop-reading book about what matters most, the power of love to transform the human heart. Dorothea Benton Frank, New York Times best-selling author, Porch Lights
About the Author
Beth Webb Hart, a South Carolina native, is the best-selling author of "Grace at Low Tide" and "The Wedding Machine". She serves as a speaker and creative writing instructor at schools, libraries, and churches throughout the region, and she has received two national teaching awards from Scholastic, Inc. Hart lives with her husband and their family in Charleston.