The New Black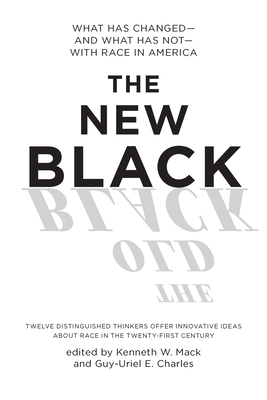 The New Black
What Has Changed--And What Has Not--With Race in America
New Press, Paperback, 9781595586773, 238pp.
Publication Date: September 3, 2013
* Individual store prices may vary.
Buy at Local Store
Enter your zip code below to purchase from an indie close to you.
or
Buy Here
Description
The arrival of an African American man in the White House has brought into focus a world of race relations that has changed profoundly since the civil rights movement. At the dawn of what some consider to be a new agethe result of economic, social, environmental, technological, and political shifts in the United States and abroadthere is a growing and vibrant debate both within and beyond communities of color about the complex and evolving politics of race and race relations in America.

In this incisive, accessible volume, a group of eminent public intellectualshistorians, sociologists, syndicated writers, prominent scholars, and well-known cultural criticsmove past the familiar half-century-old framework to challenge conventional wisdom on topics including immigration, images of black women, the changing political power of African Americans and other groups, and the overall terms of debate about race in America.

The New Black represents a major new effort to move the conversation forward and to address more effectively the real inequalities that persist, offering a vital set of innovative ideas and intellectual tools for facing the new century.
About the Author
Kenneth W. Mack is a law professor at Harvard University and the author of "Representing the Race." He has written for the "Boston Globe," the "Washington Post," the "Los Angeles Times," and the "Baltimore Sun" and has appeared on "CNN," "Anderson Cooper 360," and PBS's "Frontline." He lives in Newton, Massachusetts. Guy-Uriel Charles is a law professor at Duke University and the founding director of the Duke Center on Law, Race, and Politics. He lives in Durham, North Carolina.