Fortress Europe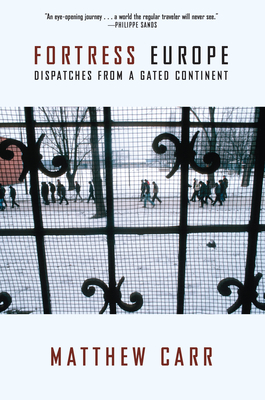 Fortress Europe
Dispatches from a Gated Continent
New Press, Hardcover, 9781595586858, 279pp.
Publication Date: September 4, 2012
* Individual store prices may vary.
Buy Now
or
Shop Local
Enter your zip code below to purchase from an indie close to you.
Description
On the militarized Turkish-Greek border, Afghan migrants brave minefields to cross into Europe only to be summarily ejected by Greek border guards. At Ceuta and Melilla, Spanish enclaves in North Africa, migrants are turned back with razor wire and live ammunition. Deportees from the U.K. and France have died of "positional asphyxia" on deportation flights, strapped to chairs, their mouths sealed with tape. In a brilliant and shocking account, "Fortress Europe" tells the story of how the world's most affluent region and history's greatest experiment with globalization has become an immigration war zone, where tens of thousands have died in a human rights crisis that has gone largely unnoticed by the U.S. media.
Journalist Matthew Carr brings to life these remarkable human dramas, based on extensive interviews and firsthand reporting from the hot zones of Europe's immigration battles. Speaking with key European policy makers, police, soldiers on the front lines, immigrant rights activists, and an astonishing range of migrants themselves, Carr offers a lucid account both of the broad issues at stake in the crisis and its exorbitant human costs.
About the Author
Matthew Carr is a writer, broadcaster, and journalist who has reported on a number of violent conflicts. He is also the author of the acclaimed memoir "My Father's House". Carr lives in Derbyshire, England.
Praise For Fortress Europe…
"The power of this stirring, authentic account comes from Carr's ability to capture the refugee experience through his face-to-face interviews and his passionate observation of the current scene, including human trafficking, in which women and minors are forced to choose between deportation and exploitation."
Booklist

"This disturbing but hopeful book humanizes the face of 21st-century immigration."
Publishers Weekly