Who Speaks for Islam?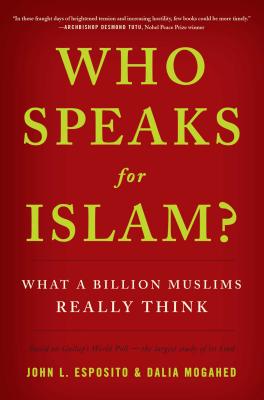 Who Speaks for Islam?
What a Billion Muslims Really Think
Gallup Press, Hardcover, 9781595620170, 204pp.
Publication Date: February 2008
* Individual store prices may vary.
Shop Local
Enter your zip code below to find indies closest to you.
Description
In a post-9/11 world, many Americans conflate the mainstream Muslim majority with the beliefs and actions of an extremist minority. But what do the world's Muslims think about the West, or about democracy, or about extremism itself? Who Speaks for Islam? spotlights this silenced majority. The book is the product of a mammoth six-year study in which the Gallup Organization conducted tens of thousands of hour-long, face-to-face interviews with residents of more than 35 predominantly Muslim nations urban and rural, young and old, men and women, educated and illiterate. It asks the questions everyone is curious about: Why is the Muslim world so anti-American? Who are the extremists? Is democracy something Muslims really want? What do Muslim women want? The answers to these and other pertinent, provocative questions are provided not by experts, extremists, or talking heads, but by empirical evidence the voices of a billion Muslims.
About the Author
JOHN L. ESPOSITO is Professor of Religion and International Affairs and Professor of Islamic Studies at Georgetown University, where he is also Director of the Center for Muslim-Christian Understanding at the Edmund A. Walsh School of Foreign Service. His publications include The Islamic Threat: Myth or Reality, Islam and Politics, The Oxford Encyclopedia of the Modern Islamic World and The Oxford History of Islam.