Redwoods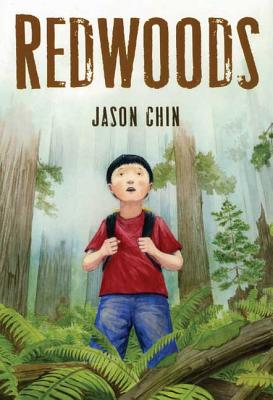 Redwoods
Flash Point, Hardcover, 9781596434301, 40pp.
Publication Date: March 17, 2009
* Individual store prices may vary.
Buy at Local Store
Enter your zip code below to purchase from an indie close to you.
or
Buy Here
Description
An ordinary train ride becomes and extraordinary trip to the great ancient forests
A subway trip is transformed when a young boy happens upon a book about redwood forests. As he reads the information unfolds, and with each new bit of knowledge, he travels--all the way to California to climb into the Redwood canopy. Crammed with interesting and accurate information about these great natural wonders, Jason Chin's first book is innovative nonfiction set within a strong and beautiful picture storybook. Chin's approach makes this book a must-have common core tool for teachers and librarians introducing scientific principals to young students.
About the Author
JASON CHIN worked as a children's bookseller. He has illustrated several books, but Redwoods is his author-illustrator debut. He lives in Vermont.
Praise For Redwoods…
"Mixing the true and the truly wild, Jason Chin offers up engaging facts about the towering trees of California and Oregon along with bright, captivating illustrations that pluck a kid out of New York City and plunge him into the redwood forest." —The Washington Post


"The story in the illustrations shows in lovely metaphor how a tiny seed of information can take root in a fertile mind and grow into a strong, fire- and disease-resistant, redwood-sized understanding." —
Los Angeles Times


"This eco-friendly introduction to our state tree relies on straightforward writing for the facts and soft-edged art for a fanciful perspective."
—San Francisco Chronicle
"Chin packs a great deal of information into his succinct text, and the blend of fantasy and realism in his watercolors will charm readers."
—Science Magazine

"Chin's watercolor illustrations capture both the majesty of the redwoods and the young boy's inquisitive personality, and while the idea of a storybook so vivid that it comes to life is not new, what sets this one apart is that Chin has paired his fantastical visual narrative with a straightforward nonfiction text."
—Starred, Horn Book


"The straightforward narrative is given enormous energy by the inventive format and realistic watercolor illustrations—their soft edges and muted hues suit the mist-shrouded giants. Chin adeptly captures the singular and spectacular nature of redwoods in this smartly layered book."—
Starred, Publishers Weekly


"
The dazzling watercolors create an ingenious journey to highlight the facts." —
The Cleveland Plain Dealer


"This inventive story will charm and educate readers and send their imaginations soaring."
—School Library Journal


"An inventive, eye-opening adventure." —
Kirkus Reviews


"A real eye-opener . . . . The text clearly and succinctly presents information, which is effectively illustrated in the colorful paintings. Even better, the narrative element in the artwork soars, promising to engage children imaginatively as well as intellectually." —
Starred, Booklist
"
A straightforward and informative text about coastal redwoods captions pictures that tell not exactly a
different
story, but one whose metafictional cheek will draw readers in—just as the book's hero is drawn, by his imagination, high into the redwood canopy. Science and story are seamlessly pulled together in neatly crafted paintings." —
The Horn Book, a Fanfare 2009 book