The Price of Everything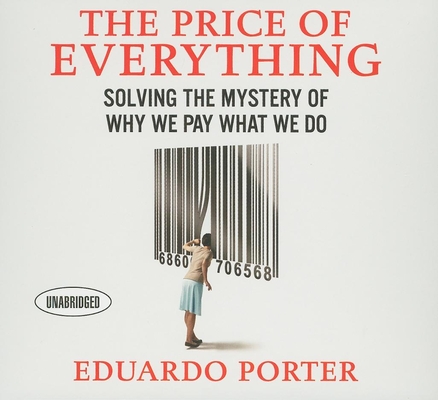 The Price of Everything
Solving the Mystery of Why We Pay What We Do
Your Coach In A Box, Compact Disc, 9781596596269
Publication Date: April 1, 2011
* Individual store prices may vary.
Buy at Local Store
Enter your zip code below to purchase from an indie close to you.
or
Not Currently Available for Direct Purchase
Description
"What is a cynic? A man who knows the price of everything and the value of nothing."

-Oscar Wilde

The Price of Everything starts with a pretty simple premise. There is a price behind each choice-individual, collective, or national-that we make. Whether we're deciding whether or not to buy a cheeseburger, go to the doctor, go to college, or go to war, everything has its price. And Porter sets out to explore them all, seeking a broad understanding of how we set prices and how prices change our lives.

But the strange connections and hidden motivations he uncovers are anything but simple. They are unexpected, sometimes shocking, always interesting, and ultimately highly enlightening. Porter has a gift for uncovering the hidden logic of price that drives all our actions. His stated goal takes him in some interesting and rather counterintuitive directions, such as:


About the Author
Eduardo Porter has been on the staff of "The New York Times" since January 2004, covering economics, and joined the paper's editorial board in July 2007. He began his journalism career in 1990 as a financial reporter for Notimex, the Mexican news agency, in Mexico City. He was a correspondent in Tokyo (1991-1992) and in London (1992-1996). In 1996, Porter was appointed editor of the Brazilian edition of "America Economia, " a business and economics magazine based in Sao Paulo. In 2000 he became senior special writer for The Wall Street Journal, based in Los Angeles, covering the Hispanic population in the United States. He is a graduate of the Universidad Nacional Autonoma de Mexico. He has an MSc in quantum fields and fundamental forces from Imperial College of Science, Technology and Medicine in London.

"