50 Boyfriends Worse Than Yours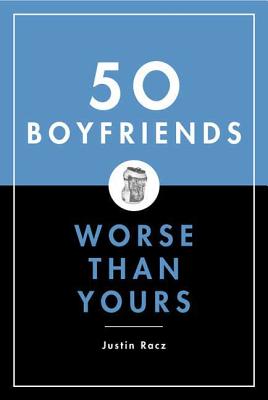 50 Boyfriends Worse Than Yours
Bloomsbury Publishing PLC, Hardcover, 9781596910560, 108pp.
Publication Date: January 10, 2006
* Individual store prices may vary.
Buy Now
or
Shop Local
Enter your zip code below to purchase from an indie close to you.
Description
Here are fifty boyfriends so bad you'll toast to being single.
Tired of watching your man play X-Box all day? Does he cruise match.com when you're not home? When he takes you back to his place, does his mother answer the door?" 50 Boyfriends Worse Than Yours" is a hilarious collection of these painfully familiar boyfriends, men we've all had the misfortune to meet.
There's Thrifty, who thinks taking you out to Chuck E Cheese is charming; Goth Guy, who borrows your make-up; Large Pet Owner, who wears his Python around the house. Rounding out the list are The Flaw Corrector, The Comedian (who's using "you "for material), One Position Peter (enough said), and Balding and Touchy About It.
Isn't revenge sweet? Funny, irresistible, and instantly relatable, "50 Boyfriends Worse Than Yours" is the perfect Valentine's Day gift.
About the Author
Justin Racz is an advertising copywriter. His first book, J.Crewd, was published in 1998. He lives in New York City.