The Actor and the Housewife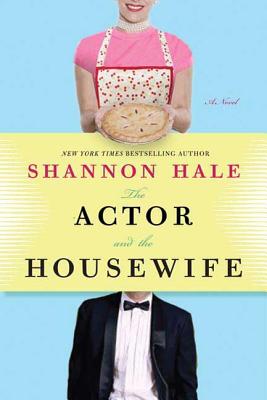 The Actor and the Housewife
Bloomsbury Publishing PLC, Hardcover, 9781596912885, 339pp.
Publication Date: June 9, 2009
* Individual store prices may vary.
Shop Local
Enter your zip code below to find indies closest to you.
Description
A very different kind of fantasy from "New York Times "bestselling author Shannon Hale.
"What if you were to meet the number-one person on your laminated list--you know, that list you joke about with your significant other about which five celebrities you'd be allowed to run off with if ever given the chance? And of course since it'll never happen it doesn't matter "
""
""Mormon housewife Becky Jack is seven months pregnant with her fourth child when she meets celebrity hearththrob Felix Callahan. Twelve hours, one elevator ride, and one alcohol-free dinner later, something has happened though nothing has happened. It isn't sexual. It isn't even quite love. But a month later Felix shows up in Salt Lake City to visit and before they know what's hit them, Felix and Becky are best friends. Really. Becky's husband is pretty cool about it. H er children roll their eyes. Her neighbors gossip endlessly. But Felix and Becky have something special something unusual, something completely impossible to sustain. Or is it? A magical story, "The Actor and the Housewife "explores what could happen when your not-so-secret celebrity crush walks right into real life and changes everything.
About the Author
Shannon Hale is the New York Times bestselling author of The Goose Girl, Rapunzel's Revenge, Ever After High, and Newbery Honor winner Princess Academy. Her past pets include rabbits, birds, dogs, cats, lizards, and a snake who broke the world record for longevity. Currently her pets include four small children. She can be found herding them with her husband, author Dean Hale, somewhere in Utah.