Jesus in Beijing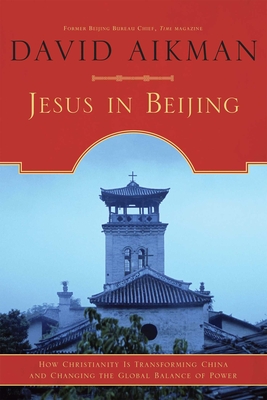 Jesus in Beijing
How Christianity Is Transforming China and Changing the Global Balance of Power
Regnery Publishing, Paperback, 9781596980259, 418pp.
Publication Date: December 2006
* Individual store prices may vary.
Shop Local
Enter your zip code below to find indies closest to you.
Description
Politics are being transformed by religion, namely in China--within the next thirty years, one-third of this potential superpower could be Christian.
If this religious transformation occurs, China would be one of the largest Christian nations in the world.
David Aikman, former Beijing bureau chief for "Time," unveils this spiritual revolution, detailing the impending political-religious conversion of the People's Republic of China and potential overthrow of its Communist Party through "Jesus in Beijing: How Christianity is Transforming and Changing the Global Balance of Power."

About the Author
David Aikman is an award-winning print and broadcast journalist, a bestselling author, and a foreign affairs commentator based in the Washington, DC, area. His wide-ranging professional achievements include a 23-year career at "TIME Magazine" and ten books. He has appeared as a commentator and guest on all the major news networks, including NBC, ABC, CNN, FOX News, and the BBC and his editorials regularly air on radio stations across the US. He lives in Virginia.