W.S. Merwin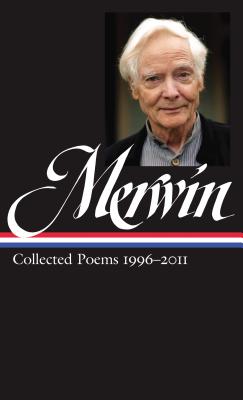 W.S. Merwin
Collected Poems 1996-2011: (Library of America #241)
Library of America, Hardcover, 9781598532098, 750pp.
Publication Date: May 16, 2013
* Individual store prices may vary.
Buy Now
or
Shop Local
Enter your zip code below to purchase from an indie close to you.
Description
Here is the second volume in a definitive, career-spanning two-volume edition of the poems of the former U.S. Poet Laureate, which is also available as a deluxe boxed set, "The Collected Poems of W. S. Merwin" (described below).
Oracular and elegant, W. S. Merwin's poetry reveals a heightened sense of what is essential to human consciousness: the fragile framing of nature, the mysteries of memory and perception, the inescapable fact of our mortality. In a career spanning seven decades from his brilliant emergence as the winner of the Yale Younger Poets Prize in 1952 to his recent term as U.S. Poet Laureate he has fashioned a poetics unmistakably his own, marked by a stripped-down, unpunctuated style that foregrounds his responsiveness, spiritual insights, and facility with unadorned, elemental language. Now, with this two-volume edition, Merwin becomes only the second living poet to have his work collected by The Library of America. Here are such landmark books as his debut volume "A Mask for" "Janus "(1952), which shows the young poet engaged in a fruitful dialogue with Auden and Berryman; "The Lice" (1967), with its impassioned political poems about the Vietnam War and ecological catastrophe; "The Vixen" (1996), which offers vivid recollections of southwestern France; the epic verse novel "The Folding Cliffs "(2008), set in nineteenth-century Hawaii; and "The Shadow of Sirius" (2008), with its late poems / that are made of words / that have come the whole way / they have been there.
About the Author


J. D. McClatchy is Poetry Editor of "The Yale Review", and his poems, essays, and reviews appear regularly in "The New Republic, The New Yorker" and "The New York Times Book Review".