Going Underground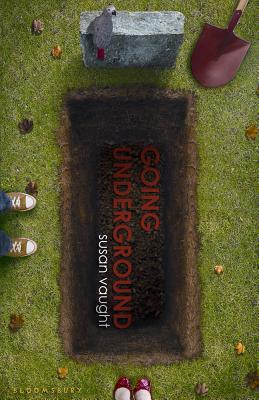 Going Underground
Bloomsbury U.S.A. Children's Books, Hardcover, 9781599906409, 336pp.
Publication Date: September 2011
* Individual store prices may vary.
Shop Local
Enter your zip code below to find indies closest to you.
Description
Del is a good kid who's been caught in horrible circumstances. At seventeen, he's trying to put his life together after an incident in his past that made him a social outcast-and a felon. As a result, he can't get into college; the only job he can find is digging graves; and when he finally meets a girl he might fall in love with, there's a sea of complications that threatens to bring the world crashing down around him again. But what has Del done? In flashbacks to Del's fourteenth year, we slowly learn the truth: his girlfriend texted him a revealing photo of herself, a teacher confiscated his phone, and soon the police were involved.
Basing her story on real-life cases of teens in trouble with the law for texting explicit photos, Susan Vaught has created a moving portrait of an immensely likable character caught in a highly controversial legal scenario.
About the Author
Susan Vaught is the author of thirteen books for teens. She is most known for her realistic, issue-driven fiction like "Trigger" and "My Big Fat Manifesto", but she also is a great lover of fantasy who has published some speculative fiction and hopes to do more. She's also written numerous books for adults under pseudonyms. In her day job, she's a prominent neuropsychologist specializing in mental retardation and head injury survivors, and an administrator in a state mental hospital in Kentucky. In her personal life, she's a mother of two adult children (she cowrote two of her fantasy novels with her son, JB) and lives on a farm with her wife, son, and numerous cats, dogs, and fowl, including one parrot.