Secondhand Charm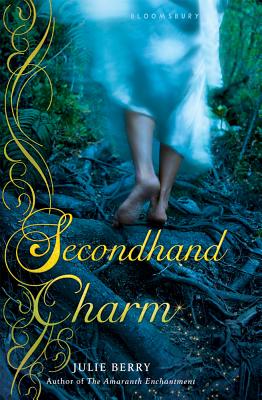 Secondhand Charm
Bloomsbury U.S.A. Children's Books, Paperback, 9781599907383, 342pp.
Publication Date: January 31, 2012
* Individual store prices may vary.
Buy Now
or
Shop Local
Enter your zip code below to purchase from an indie close to you.
Description
Magic sparkles on the edges of the forest in a secluded village where a young girl named Evie possesses unusually strong powers as a healer. A gypsy's charms-no more than trinkets when
worn by others-are remarkably potent when tied around Evie's neck. Her talents have not escaped the notice of the shy stonemason's apprentice. But Evie wants more than a quiet village and the boy next door. When the young king's carriage arrives one day, and his footman has fallen ill, Evie might just get her chance after all. . . .
About the Author
Julie Berry, the author of "The Scandalous Sisterhood of Prickwillow Place, " has never solved a murder or attended boarding school. Her manners are decidedly improper. But she is part of a scandalous sisterhood. She's the youngest of seven children, six of whom are girls, and if they'd ever had a chance to conceal a corpse and run a school, they'd have jumped on it. Today she lives in eastern Massachusetts with her husband and their four sons and two cats.