No Other Story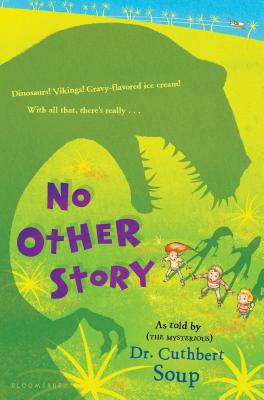 No Other Story
Bloomsbury U.S.A. Children's Books, Hardcover, 9781599908243, 243pp.
Publication Date: September 4, 2012
* Individual store prices may vary.
Buy Now
or
Shop Local
Enter your zip code below to purchase from an indie close to you.
Description
The Cheeseman family is back from back-in-time. Or at least, they're in the LVR (their super-secret time machine) and on their way to save the life of their beloved mother, Olivia. But then the LVR gets kicked off the Time Arc into a place called Sometimes. And unlike olden times or present times, Sometimes doesn't make a whole lot of sense. It's got dinosaurs and Vikings and jumbo jets, all in one place, at one time. Luckily, it's not a long time before the family is back on course again. And just as they're about to rescue their mother at last, the kids confront something utterly surprising. Something wilder than dinosaurs, Vikings, or jumbo jets. More unbelievable than cowboy poets and psychic dogs.They are about to encounter... Dr. Cuthbert Soup.And the alternate versions of themselves.
About the Author
Before becoming an author and advisor, Dr. Cuthbert Soup held many other fun and rewarding jobs. For a brief time he worked at the mall as a smoke detector but was eventually replaced by a machine. A talented musician, he then moved to New York City and landed a gig playing elevator music. He was fired, however, when his trombone kept smacking other people in the elevator. Currently the founder and president of the National Center for Unsolicited Advice, Dr. Soup resides in a semisecret location with his dog, Kevin, and his two pet snails, Gooey and Squishy. In his spare time he enjoys cajoling, sneering, and practicing the trombone in crowded areas. This is his first book.