Palace of Stone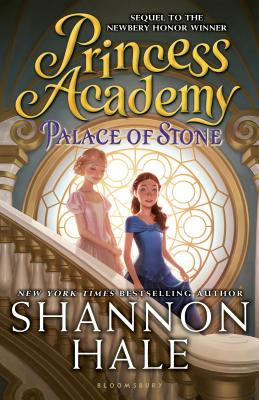 Palace of Stone
Bloomsbury U.S.A. Children's Books, Hardcover, 9781599908731, 321pp.
Publication Date: August 21, 2012
* Individual store prices may vary.
Shop Local
Enter your zip code below to find indies closest to you.
Description
Coming down from the mountain to a new life in the city is a thrill to Miri. She and her princess academy friends have been brought to Asland to help the future princess Britta prepare for her wedding.There, Miri also has a chance to attend school-at the Queen's Castle. But as Miri befriends students who seem sophisticated and exciting she also learns that they have some frightening plans. Torn between loyalty to the princess and her new friends' ideas, between an old love and a new crush, and between her small mountain home and the bustling city, Miri looks to find her own way in this new place.
Picking up where "Princess Academy" left off, and celebrating the joys of friendship, romance and the fate of fairy tale kingdoms, this new book delivers the completely delightful new story that fans have been waiting for.
About the Author
Shannon Hale is the New York Times bestselling author of The Goose Girl, Rapunzel's Revenge, Ever After High, and Newbery Honor winner Princess Academy. Her past pets include rabbits, birds, dogs, cats, lizards, and a snake who broke the world record for longevity. Currently her pets include four small children. She can be found herding them with her husband, author Dean Hale, somewhere in Utah.