Awakening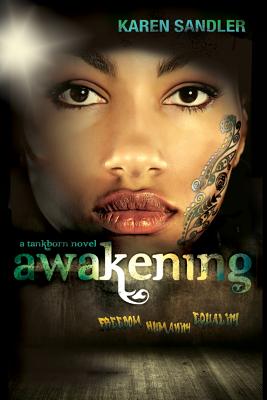 Awakening
Tu Books, Hardcover, 9781600609824, 396pp.
Publication Date: April 2013
* Individual store prices may vary.
Buy Now
or
Shop Local
Enter your zip code below to purchase from an indie close to you.
Description
Once a Chadi sector GEN girl terrified of her first Assignment, Kayla is now a member of the Kinship, a secret organization of GENs, lowborns, and trueborns. Kayla travels on Kinship business, collecting information to further the cause of GEN freedom.Despite Kayla's relative freedom, she is still a slave to the trueborn ruling class. She rarely sees trueborn Devak, and any relationship between them is still strictly forbidden. Kayla longs to be truly free, but other priorities have gotten in the way. A paradoxically deadly new virus has swept through GEN sectors a disease only GENs catch. And GEN warrens and warehouses are being bombed, with only a scrawled clue: F.H.E. Freedom, Humanity, Equality. With the virus and the bombings decimating the GEN community, freedom and love are put on the back burner as Kayla and her friends find a way to stop the killing . . . . before it's too late.
About the Author
KAREN SANDLER is the author of the Tankborn trilogy as well as seventeen novels for adults and several short stories and screenplays. Before becoming a full-time writer, she worked as a software engineer, including work on the Space Shuttle program and communications satellites. She lives in northern California with her husband, Gary, and their three cats, and can often be found riding her Andalusian/Morgan mare, Belle.