The Late Great United States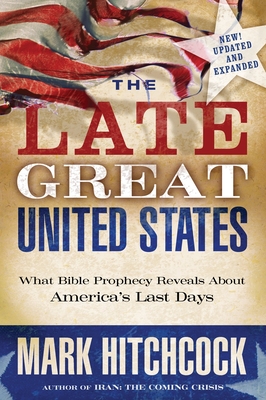 The Late Great United States
What Bible Prophecy Reveals about America's Last Days
Multnomah Books, Paperback, 9781601421418, 193pp.
Publication Date: May 18, 2010
* Individual store prices may vary.
Buy Now
or
Shop Local
Enter your zip code below to purchase from an indie close to you.
Description
Will God Bless America--Even in the End Times?
Every day brings more news of a world that seems to teeter on a disastrous precipice:
. Wars of genocide
. Massive earthquakes and typhoons
. The rising cost of foreign oil
. Terrorist bombings
. Economic disasters and lost security
. Crushing federal debt
. Famine and worldwide hunger
. a tidal wave of illegal immigrants
How many of these events and crises are signs of the "end times"? And what will become of the United States? Will America continue to slip as today's lone world superpower, and will it even exist when the sounds of warfare rumble at the Battle of Armageddon?
Clearly explaining the end time prophecies of Scripture, MarkHitchcock shows that today's geopolitical situation corresponds remarkably to what the Bible predicted thousands of years ago. Prophecies previously dismissed as unbelievable now read like news headlines.
Learn of America's final fate and the outcome of dire events at the end of the age as Mark Hitchcock teaches how to find the only lasting hope in a God who will not forsake us--no matter what cataclysms we experience on earth.
About the Author
Mark Hitchcock is the author of nearly 20 books related to end-time Bible prophecy, including Middle East Burning and 101 Answers to Questions About the Book of Revelation. He earned a ThM and PhD from Dallas Theological Seminary and is the senior pastor of Faith Bible Church in Edmond, Oklahoma. He has worked as an adjunct professor at DTS, and he and his wife, Cheryl, have two sons.