The Half-Stitched Amish Quilting Club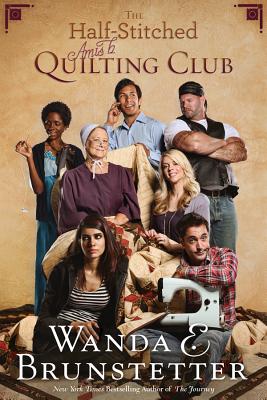 The Half-Stitched Amish Quilting Club
Barbour Publishing, Paperback, 9781602608115, 320pp.
Publication Date: April 3, 2012
* Individual store prices may vary.
Buy at Local Store
Enter your zip code below to purchase from an indie close to you.
or
Buy Here
Description
Now a New York Times Bestseller Join the club of unlikely quilters who show up for Amish widow Emma Yoder's quilting classes. A troubled young woman, a struggling couple, a widower, a rough and tough biker, and a preacher's wife make up the mismatched lot. But as their problems begin to bind them together like the scraps of fabric stitched together in a quilt, they learn to open up and lend a helping hand. Is this what God had in mind to heal hurting hearts and create beauty from fragments?
Praise For The Half-Stitched Amish Quilting Club…
I have always loved Wanda's Amish fiction but this one was the most thought provoking that she has written for a long while, in my opinion. Wanda has used her knowledge of the Amish to its greatest advantage, while bringing in Englishers to enhance her storyline.
Wanda has a complete surprise at the conclusion of her book, which totally shocked me. Her talent is outstanding in keeping you engrossed in the many changes in her plot and her character development.
-Karla Hanns

A feel-good novel with memorable characters that come together in the most unlikely place and discover things about themselves they would never have known if not for the others. Brunstetter has outdone herself with this novel. Reading it is pure fun. Even though the characters have problems, they learn to overcome them and become the people God wants them to be.
-Patsy Glans

This is an endearing tale about turning around the troubles in our lives and making good come from them. It is a story about letting past hurts shape who we are today and seeking forgiveness from those we truly love. This group of "half-stitched" quilters will truly touch your heart and give you plenty to think about. Don't miss this one!
-Vicki Ferrell