While America Aged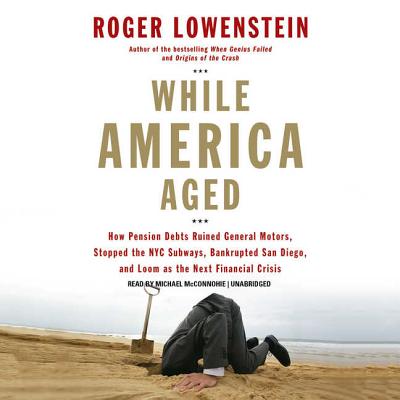 While America Aged
How Pension Debts Ruined General Motors, Stopped the NYC Subways, Bankrupted San Diego, and Loom as the Next Financial
BBC Audiobooks, Compact Disc, 9781602834385
Publication Date: May 1, 2008
* Individual store prices may vary.
Buy at Local Store
Enter your zip code below to purchase from an indie close to you.
or
Not Currently Available for Direct Purchase
Description
In "While America Aged," bestselling author Roger Lowenstein explains how corporations and governments ran up ruinous pension and health-care promises to workers promises that are now coming due and that will hit America like a tsunami if nothing is done. Negotiating high benefits means gambling with future finances and when the farm gets sold out from underneath major corporations or public institutions, it affects all of us, and in ways we might not imagine. With his trademark narrative panache, Lowenstein unravels the truth about how pensions work in America and illuminates the impending crisis.
About the Author
Roger Lowenstein is a financial journalist and writer. He graduated from Cornell University and reported for the "Wall Street Journal" for more than a decade. Lowenstein is the author of a number of books and articles, including "The End of Wall Street", "Origins of the Crash: The Great Bubble and Its Undoing", and "Buffett: The Making of an American Capitalist".

Michael McConnohie has appeared in soap operas, cartoons, prime-time television, and on stage. His audiobook readings have ranged from true crime to history, biography, science, self-help, and poetry. He has seen much of the world as a supervisor of foreign versions of major American films and has written and directed English versions of many prominent foreign films. He believes that a good book is a friend you can visit over and over again and always enjoy the conversation.