A Gate at the Stairs
By Lorrie Moore; Mia Barron (Narrated by)
(BBC Audiobooks, Compact Disc, 9781602837164, 10pp.)
Publication Date: September 2009
Other Editions of This Title: Hardcover, Paperback, Hardcover
Shop Local

Enter your zip code below to find indies closest to you.
Selected by Indie Booksellers for the
September 2009 Indie Notables
"In order to earn enough to stay in school and get her degree, Tassie Keltjin decides to become a nanny for a woman who wants to adopt?and who insists Tassie be a part of the process from the first adoption agency interview. Chaos ensues as Tassie, her employer, and their little charge totter towards what they regard as normality in this wonderful novel about love and loss and the triumph of the human spirit."
---
Description
In her dazzling new novel her first in more than a decade Moore turns her eye on the anxiety and disconnection of post-9/11 America, on the insidiousness of racism, the blind-sidedness of war, and the recklessness thrust on others in the name of love. As the United States begins gearing up for war in the Middle East, twenty-year-old Tassie Keltjin, the Midwestern daughter of a gentleman hill farmer his Keltjin potatoes are justifiably famous has come to a university town as a college student, her brain on fire with Chaucer, Sylvia Plath, Simone de Beauvoir. As the year unfolds and she is drawn deeper into each of these lives, her own life back home becomes ever more alien to her: her parents are frailer; her brother, aimless and lost in high school, contemplates joining the military. Tassie finds herself becoming more and more the stranger she felt herself to be, and as life and love unravel dramatically, even shockingly, she is forever changed."
---
Wednesday, Dec 23, 2009
Many of the picks from Fresh Air's book critic look back at tough times from earlier eras, or lives upended by disaster. The best books of the year include a work of nonfiction that reveals the hidden fantasy land of a founder of American industry, and a novel that doesn't apologize for the bad behavior of its characters. Plus, a bonus mystery pick. More at NPR.org
Tuesday, Sep 8, 2009
Lorrie Moore puts her penetrating prose and sly observations to work in her latest novel, A Gate at the Stairs. Critic Maureen Corrigan calls the book "a literary cyclone." More at NPR.org
Saturday, Sep 5, 2009
Author Lorrie Moore recently published her first novel in 15 years. A Gate at the Stairs tells the story of a 20-year-old college student who takes a job as a part-time nanny. More at NPR.org
---
CONVERSATION STARTERS
In addition to her sense of humor and intelligence, what are Tassie's strengths as a narrator? How does what she describes as "an unseemly collection of jostling former selves" (p. 63) affect the narrative and contribute to the appeal of her tale?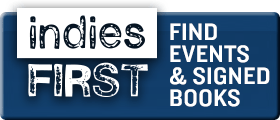 Lorrie Moore Speaking at BEA