The Guernsey Literary and Potato Peel Pie Society
By Mary Ann Shaffer; Annie Barrows
(Center Point Large Print, Hardcover, Large Print, 9781602852693, 327pp.)
Publication Date: September 2008
Other Editions of This Title: Hardcover, Paperback, Compact Disc, Compact Disc, MP3 CD, Hardcover, Paperback
Shop Local

Enter your zip code below to find indies closest to you.
"By the third page of this wonderful epistolary novel of the island of Guernsey during the German occupation, I was captivated by its characters, especially the charming, self-effacing author, Juliet Ashton, and her emerging friendship, conducted by post, with the recently liberated islanders. The whole novel is an homage to books and bibliophiles, and a moving reflection on the horrors of war."
"Just after World War II, a journalist and author is looking for her next big project when by chance, she receives a letter from a man on Guernsey, the British island that was occupied by the Germans. Gradually she becomes absorbed into the stories and lives of the island's inhabitants. Funny, poignant, and charming, this is a novel that would make a marvelous read for anyone."
"Just after WWII a writer is contacted by a fan on the British island of Guernsey. As events unfold and she goes to Guernsey, the writer learns of the misery, bravery, and ingenuity of the locals when Guernsey was captured by the Germans. The Guernsey Literary and Potato Peel Pie Society is like no other book I've ever read, and it's outstanding."
---
Description
It's January, 1946, and London is emerging from the shadow of World War II. Author Juliet Ashton is having a terrible time finding inspiration for her next book when she gets a letter from Dawsey Adams from Guernsey, a British island that had been occupied by the Nazis. He finds her address in a used Charles Lamb volume and wonders if she might be able to help him learn more about the author. As Juliet and Dawsey exchange letters, she learns about the Guernsey Literary and Potato Peel Pie Society, a unique book club formed on the spur-of-the-moment, as an alibi to protect its members from arrest by the Germans. Captivated, Juliet sets sail for Guernsey, and what she finds there will change her life forever.
---
CONVERSATION STARTERS
What was it like to read a novel composed entirely of letters? What do letters offer that no other form of writing (not even emails) can convey?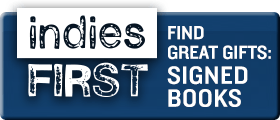 The Guernsey Literary and Potato Peel Pie Society