Let's Take the Long Way Home
A Memoir of Friendship
By Gail Caldwell
(Center Point, Hardcover, Large Print, 9781602858480, 207pp.)
Publication Date: September 2010
Other Editions of This Title: Paperback, Hardcover, Compact Disc, Compact Disc, MP3 CD
Shop Local

Enter your zip code below to find indies closest to you.
Selected by Indie Booksellers for the
Summer 2012 Reading Group
"This is the heart-warming and heart-wrenching story of the author's deep friendship with writer Caroline Knapp. Through rowing, swimming, writing, their dogs, and sharing life experiences, they nurture a connection that we would all love to have with someone. An honest and unforgettable tribute to best friends."
---
Description
Writers Gail Caldwell and Caroline Knapp met at a book function but became friends because of their dogs. They talked about everything from their shared struggle with alcohol to their love of books. They walked the woods of New England and rowed on the Charles River. From disparate backgrounds, but with emotional similarities, these two private, fiercely self-reliant women created an attachment more profound than either could ever have foreseen. Their friendship helped them define the ordinary moments of life as the ones worth cherishing. But within a few years, Caroline Knapp was diagnosed with terminal cancer.
---
Saturday, Aug 7, 2010
Gail Caldwell wasn't looking to make friends when she met Caroline Knapp. But gradually the women's lives became thoroughly intertwined, and they formed a sisterly bond that lasted until the day Caroline died of lung cancer. Now Caldwell has written a memoir, Let's Take the Long Way Home, about their friendship. More at NPR.org
---
CONVERSATION STARTERS
The book's subtitle is "A Memoir of Friendship." Why it is not simply "A Memoir," and what does this say about the book as a whole? Whose story, at heart, would you say this is?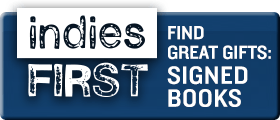 Let's Take the Long Way Home