Storey's Guide to Raising Pigs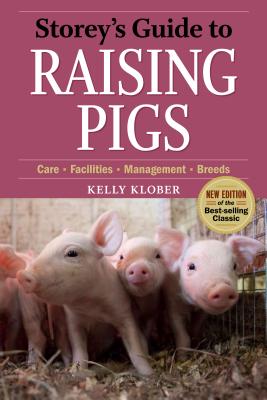 Storey's Guide to Raising Pigs
Storey Publishing, Paperback, 9781603424738, 374pp.
Publication Date: December 1, 2009
* Individual store prices may vary.
Buy Now
or
Shop Local
Enter your zip code below to purchase from an indie close to you.
Description
Learn how to successfully raise your own pigs. Providing all the information a small-scale pig farmer needs, this comprehensive guide covers breed selection, housing, humane handling, butchering, disease management, and more. Stressing the importance of sustainable and environmentally friendly farming practices, Kelly Klober provides expert tips on making your hog operation more efficient and profitable. "Storey's Guide to Raising Pigs" will give beginners the confidence they need to succeed, while inspiring experienced farmers to try new techniques and experiment with new breeds.
About the Author
Farmer, writer, and 4-H Club leader, Kelly Klober has raised purebred Duroc hogs for about 30 years. Kelly lives with his wife Phyllis on their farm in Missouri where they also have rabbits, several flocks of chickens producing hatching eggs, and flocks of minor poultry breeds.