The Gardener's Guide to Cactus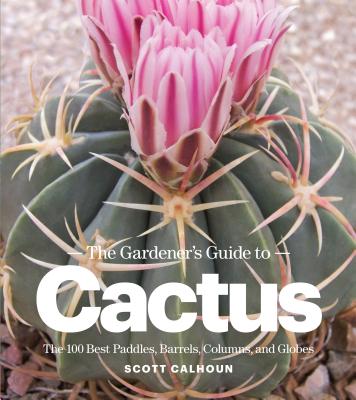 The Gardener's Guide to Cactus
The 100 Best Paddles, Barrels, Columns, and Globes
Timber Press (OR), Paperback, 9781604692006, 248pp.
Publication Date: January 2012
* Individual store prices may vary.
Buy Now
or
Shop Local
Enter your zip code below to purchase from an indie close to you.
Description
At last: a book that shows readers just how easy, hardy, and rewarding cactus can be for everyone not just specialists. Succulent plant expert Scott Calhoun picks 100 of the best cactus available and shows how they can make striking additions to your garden or serve as dazzling container specimens.
Whether you want striking form, gorgeous flowers, or a low-maintenance plant for a spot that needs little or no supplementary water, you'll find it in this friendly, informative, eye-catching guide.
Detailed descriptions of the 100 best cactus for gardens
Stunning photos
Expert advice on planting and care
How to show cactus
Tips for growing cactus in containers
Best tools and planting media
How to identify and avoid pests
Helpful lists of spineless, culinary, and scented cactus
About the Author
Scott Calhoun is an award-winning garden designer and the author of two previous books, "Chasing Wildflowers" and "Yard Full of Sun", for which he won the American Horticultural Society's book award in 2006. Formerly the "Garden Expert" for Tucson's CBS affiliate, Calhoun now writes a weekly garden design column for "The Arizona Daily Star" and the Western states plant notes column for "Country Gardens" magazine. He's also a regular contributor to "Sunset" and "Horticulture" magazines. His Web site is www.zonagardens.com.