Seeing Trees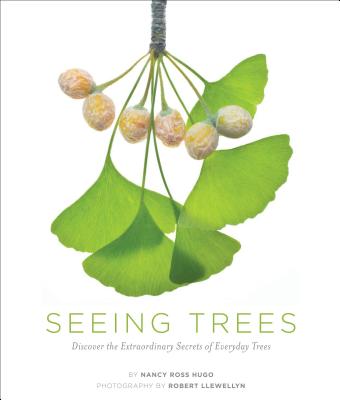 Seeing Trees
Discover the Extraordinary Secrets of Everyday Trees
Timber Press (OR), Hardcover, 9781604692198, 245pp.
Publication Date: August 16, 2011
* Individual store prices may vary.
Buy Now
or
Shop Local
Enter your zip code below to purchase from an indie close to you.
Description
Have you ever seen the delicate flowers of a red maple? The emerging leaves of a tulip poplar? The twigs of a beech? When you look at a tree up close, you begin to appreciate trees in a whole new way. "Seeing Trees" invites readers to watch trees with the care and sensitivity that birdwatchers watch birds. Focusing on 10 common trees of North America, Nancy Ross Hugo highlights the rewards of tree viewing and describes some of the most visually interesting leaves, flowers, fruits, buds, leaf scars, twigs, and bark of familiar trees. Using software developed for work with microscopes, Robert Llewellyn created incredibly sharp close-up photographs of the tree detail by stitching together 8 to 45 images of each subject each shot at a different focal point. The combination of these lavish photos with Nancy Ross Hugo's writing makes each page come alive with the beauty of the growing process. The result is a gorgeous journey into the life cycle of trees.
Featured trees include the American Beech, Ginkgo, Red Maple, Southern Magnolia, Tulip Poplar, White Oak, White Pine, American Sycamore, Black Walnut and Eastern Red Cedar.
About the Author


Robert Llewellyn has been photographing plants and landscapes for more than forty years. His photographs have been featured in major art exhibits, and more than thirty books featuring his photography are in print. His book "Washington, The Capital" was an official diplomatic gift of the White House and State Department. Llewellyn s previous books, "Seeing Trees" and "Seeing Flowers "have both earned glowing reviews; "Seeing Trees "was chosen as one of the best gardening books of the year by the "New York Times". To learn more about Robert Llewellyn and his work, visit www.robertllewellyn.com.