A Special Place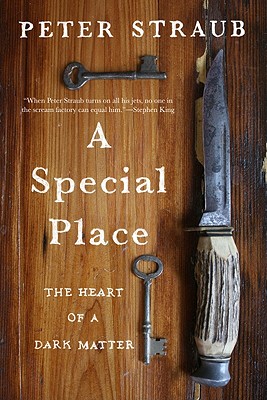 A Special Place
The Heart of a Dark Matter
Pegasus Books, Paperback, 9781605981024, 136pp.
Publication Date: July 2010
* Individual store prices may vary.
Shop Local
Enter your zip code below to find indies closest to you.
Description
A Special Place, Peter Straub's first published novella, will come to stand as one of the author's most deeply unsettling works of fiction. A rumination on the nature of evil, the story centers on a boy, Keith Hayward, who is drawn by his nature to an irresistible fascination with death and the taking of life. His father's brother, the good-looking, suave Uncle Till the infamous ladykiller, who has led a shadowy career as a local celebrity recognizes his nephew's innermost nature and gleefully tutors him in art of doing ill without getting caught. Even a cold-blooded sociopath must learn some lessons in survival, in seems, and Uncle Till is only happy to provide a tutorial, in the latest imaginative and disturbing work from one of America's most celebrated horror writers.
About the Author
Peter Straub is the New York Times bestselling author of seventeen novels, which have been translated into more than twenty languages. His two collaborations with Stephen King, The Talisman and Black House, were international bestsellers. Two of Peter s most recent novels, Lost Boy Lost Girl and In the Night Room, were winners of the Bram Stoker award. In 2006, he was given the Horror Writers Association Lifetime Achievement Award. Peter and his wife live in New York City.